AWE, 2019
Elodie Blanchard
£850 + VAT
This product can be made to order in a bespoke version. If you'd like to inquire about a bespoke product, please use the form below to let us know and we'll get in touch to outline the next steps.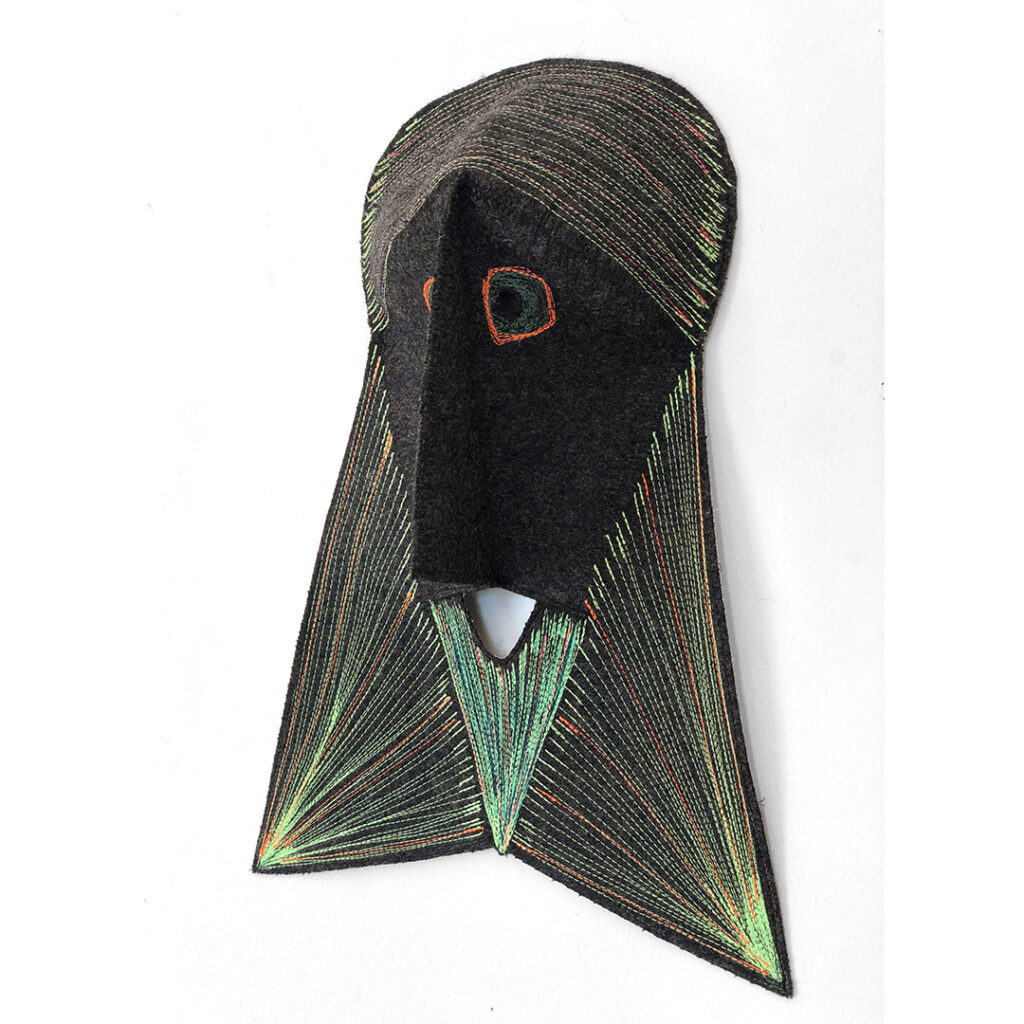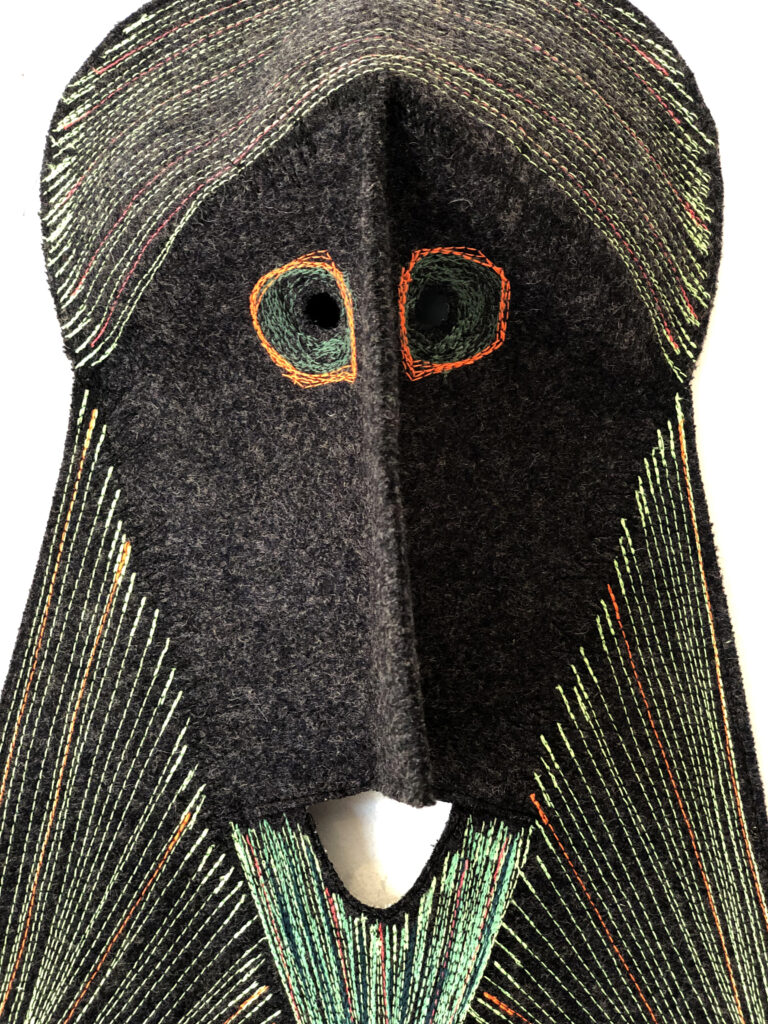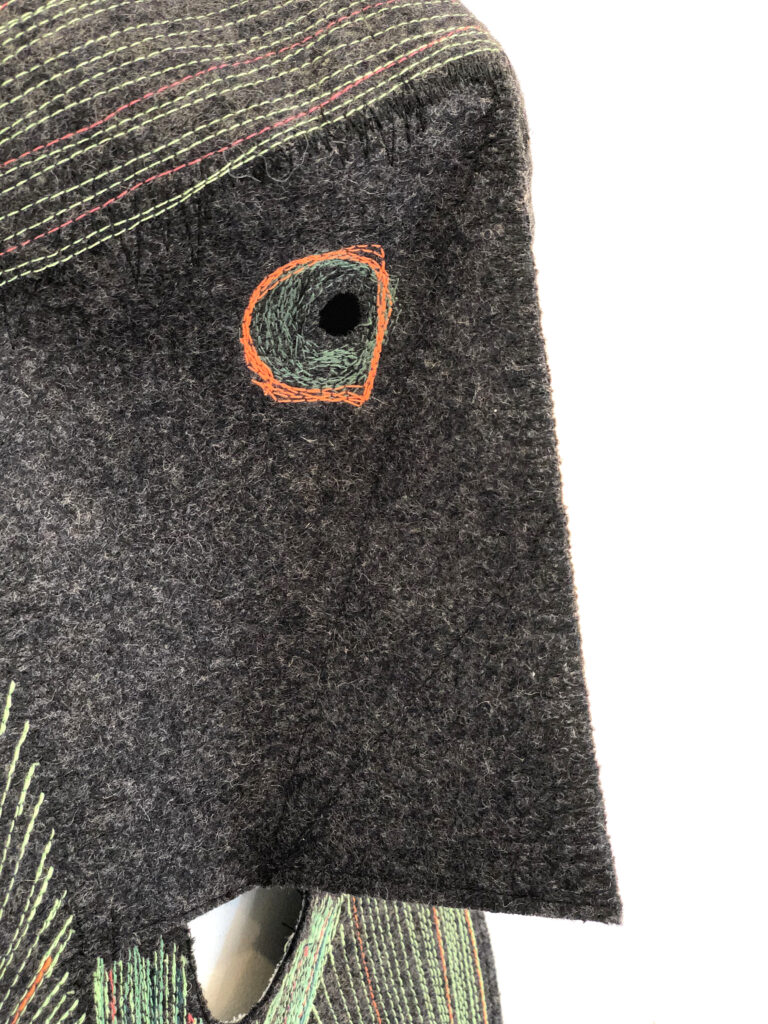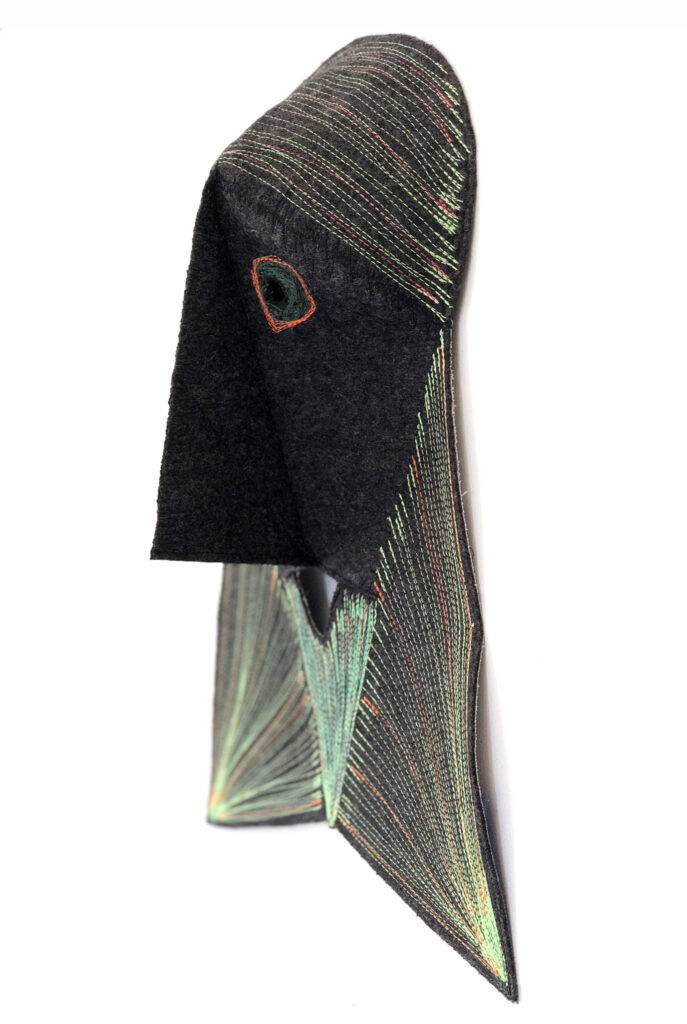 Awe is in a series of 'Masked Feelings'.
Masked Feelings is Elodie's series of stitched characters. Each mask manifests emotions and personalities using multicolor threads to sketch out features, provoking the viewer to self- reflection and self-discovery.
Material: Felt, polyester thread
Dimensions: 29 x 41 cm
By the same designer