BUTTER STOOL, 2021
Marco Campardo
£260 + VAT
This product can be made to order in a bespoke version. If you'd like to inquire about a bespoke product, please use the form below to let us know and we'll get in touch to outline the next steps.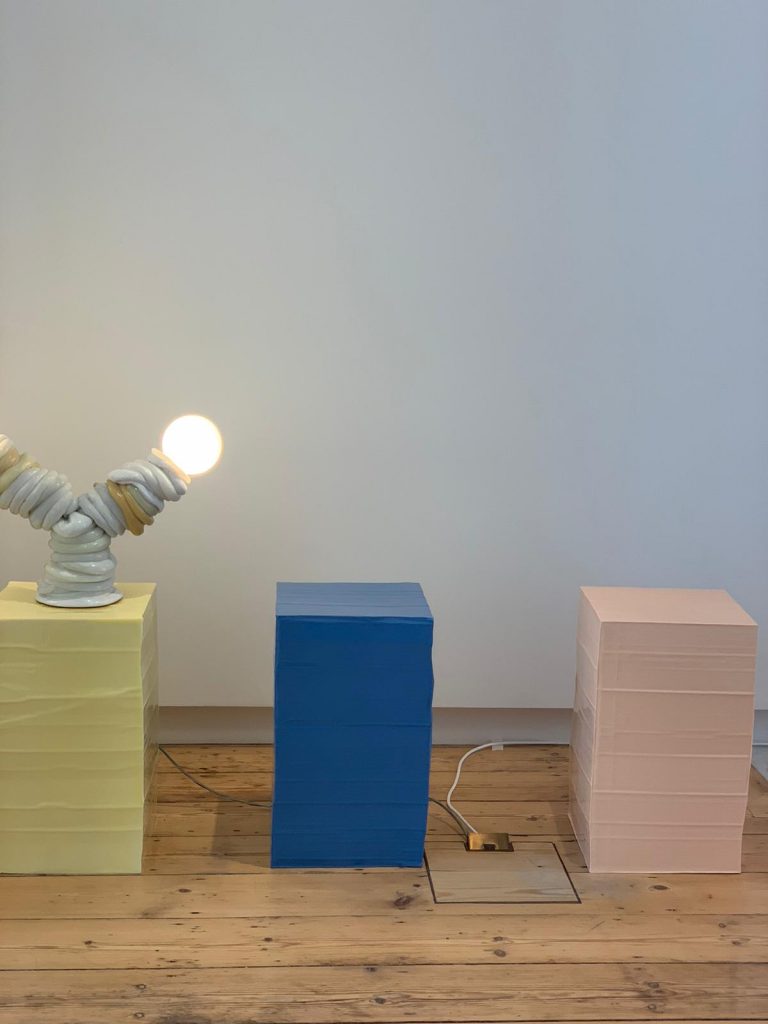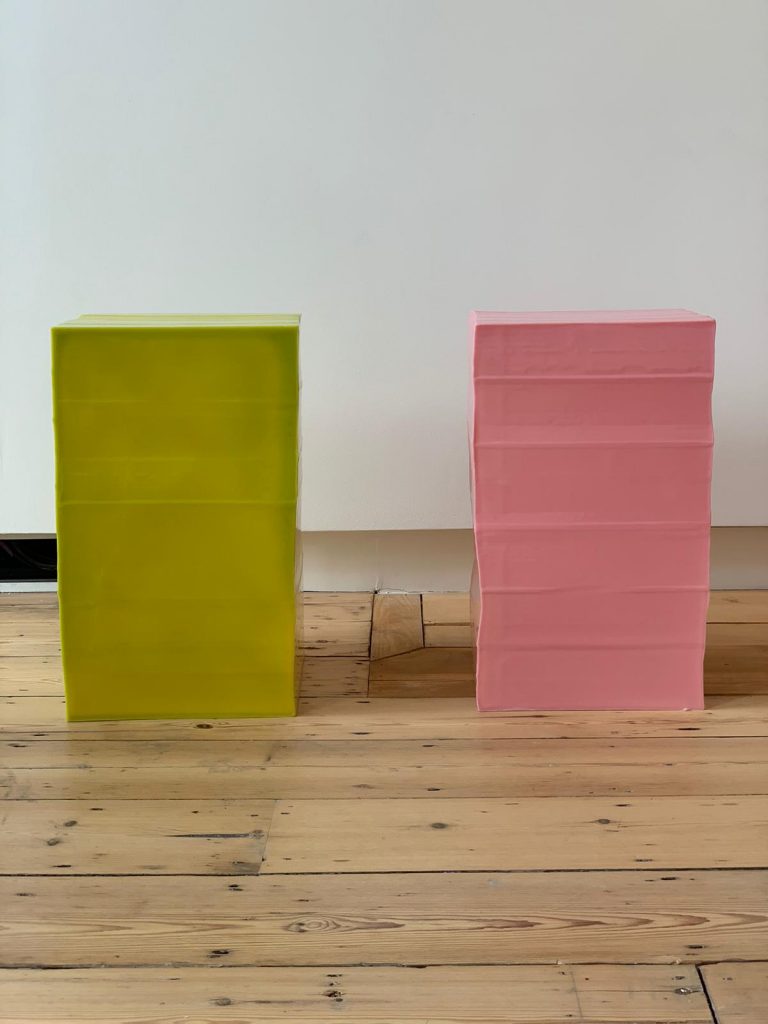 The Butter Stool is a project that started from the desire to question the way industrial production can be adapted to the local context of limited, micro-scale production. Rather than using mass-produced, industrial furniture, this project explores rotational moulding – a process used to manufacture affordable plastic items on a vast scale – to make one-off objects. Plastics, the symbol of industrial production is recast here as an artisanal material.
The stools are made using a lo-fi mould made of sheets of polypropylene, where polyurethane resin is poured to make sturdy yet lightweight stools. Each mould is made from scratch using hot glue and adhesive tape, resulting in unique objects on each casting. The surface of each stool reveals the traces of its making, through shapes, curves and wrinkles that emerge on it as a result of the casting process.
Material: Polyurethane and pigments
Dimensions: W 32 x D 32 x H 45 cm
By the same designer