CUMULIFORM PENDANT LIGHT, 2017
Jochen Holz
This product can be made to order in a bespoke version. If you'd like to inquire about a bespoke product, please use the form below to let us know and we'll get in touch to outline the next steps.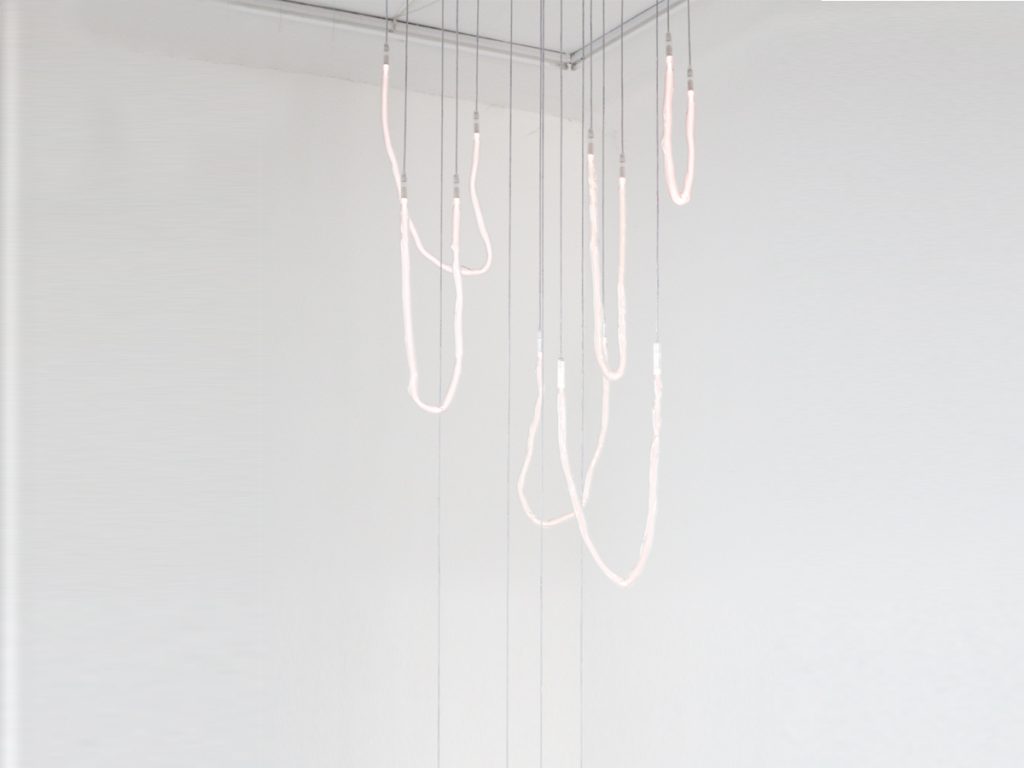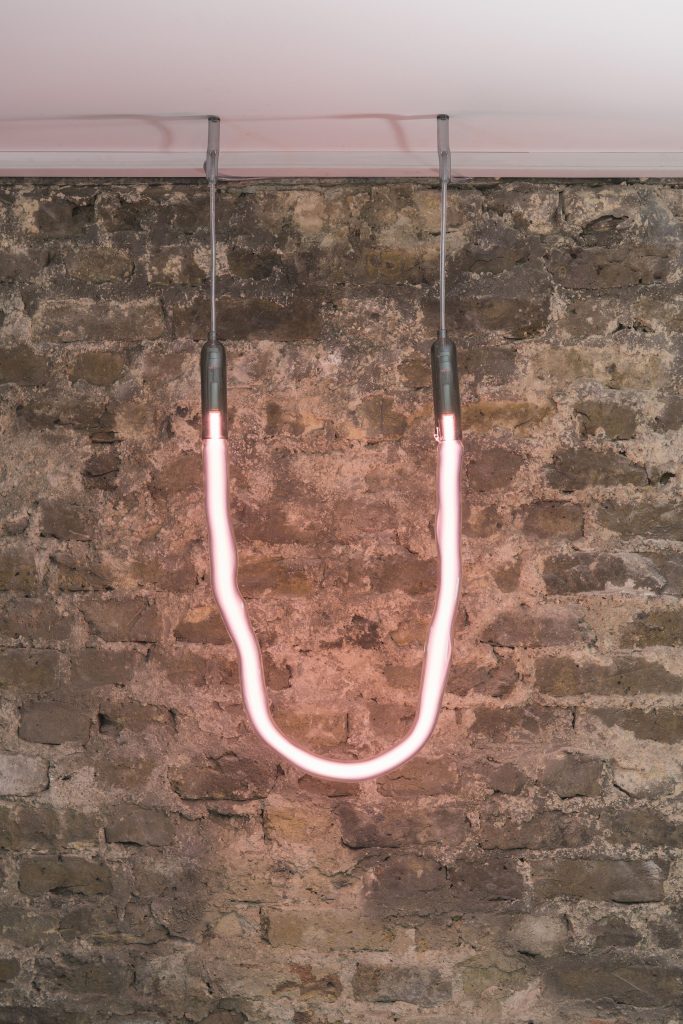 After a brilliant reception by the public at NOMAD Monaco and at Salone Del Mobile 2017, SEEDS comes back with Cumuliform, a neon light chandelier.
It is made by using free blown, oversized borosilicate tubing to create a unique immersive light environment. Like luminous clouds, the organically shaped wide diameter tubing emit
a mesmerising light and subtle changes of tonal and reflective qualities.
The very unique use of thick wall borosilicate tubing produces an elegant and owing feel to the glass shapes and gives each piece a different character.
It is hand blown by Jochen in his London studio.
Each unique can be made to order.
Material: Borosilicate glass filled with rare gases
Dimensions vary
1 in stock, ready to ship.
By the same designer