ELLE BENCH, 2019
Marco Campardo
£2560 + VAT
This product can be made to order in a bespoke version. If you'd like to inquire about a bespoke product, please use the form below to let us know and we'll get in touch to outline the next steps.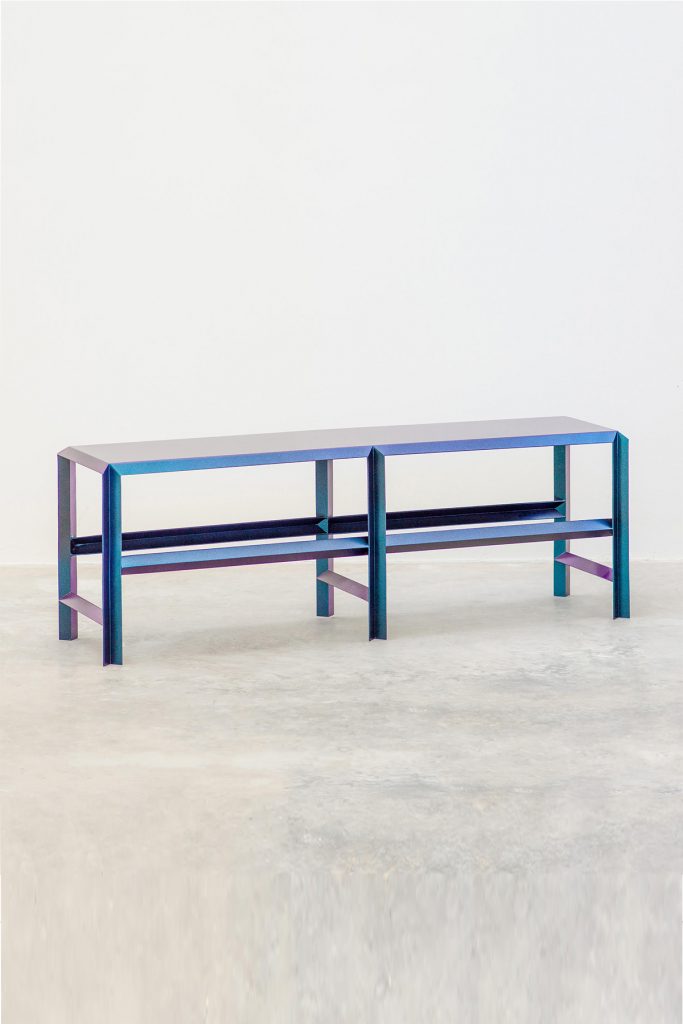 Elle is a idiosyncratic furniture collection developed as a result of extensive research on the use of metal L-profiles.
The starting point of the research was the willingness to use a common, everyday material to question the meaning of "experimentation" that is often emphasised in today's design practice. Through different combinations, this standardised extrusion is turned into a structural element, forming "invisible", yet aesthetically revealing, joints. Rather than being made of aluminium, however, the furniture is made of brass — transforming an ordinary, mass-produced element into a sophisticated, bespoke item. The furniture was coated in holographic paint to further emphasise the interplay between standardised production and craftsmanship — where the objects themselves shift between concrete presence and immateriality.
Bespoke sizes and paint colours upon request.
Material: Brass and chameleon paint
Dimensions: L 122 x W 31 x H 43 cm
1 in stock, ready to ship.
By the same designer