EMIL CANDLEHOLDER, 2021
I-Fan Chen
£120 + VAT
This product can be made to order in a bespoke version. If you'd like to inquire about a bespoke product, please use the form below to let us know and we'll get in touch to outline the next steps.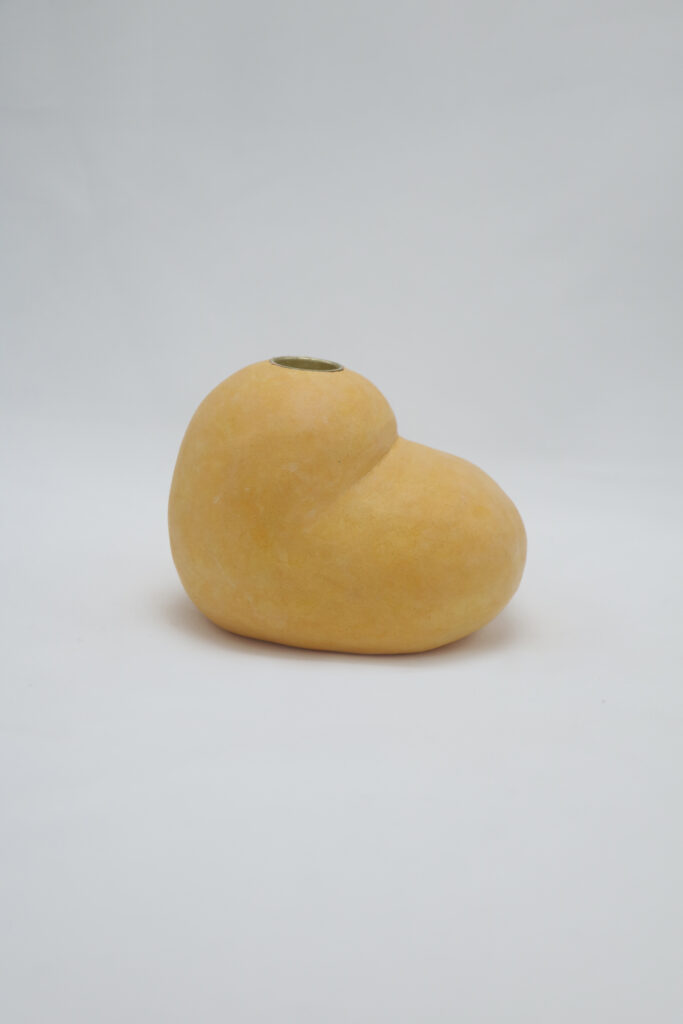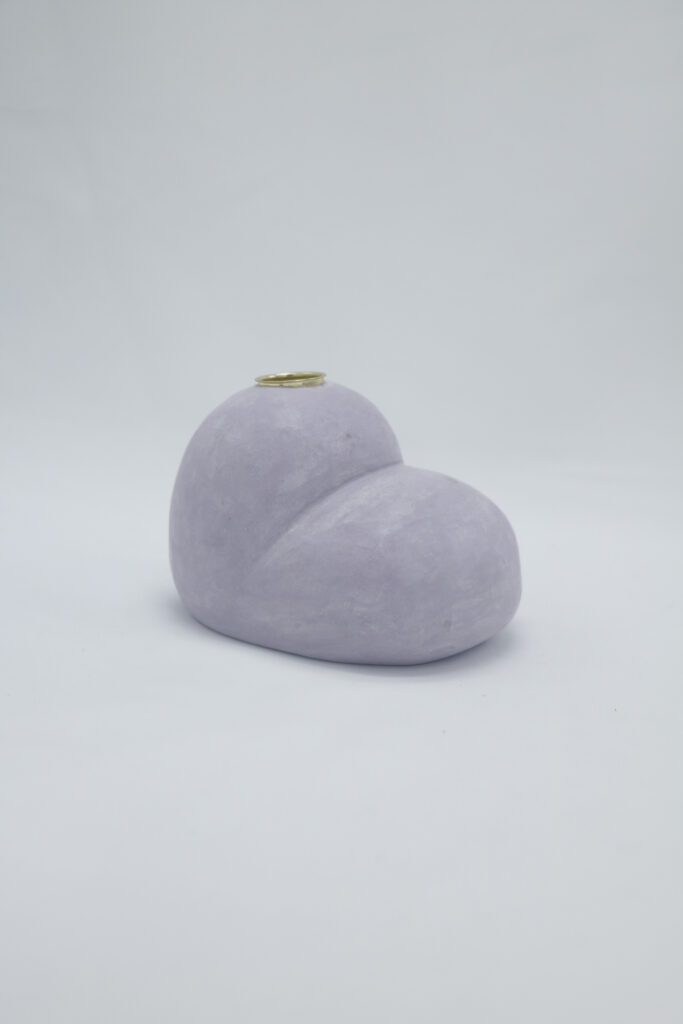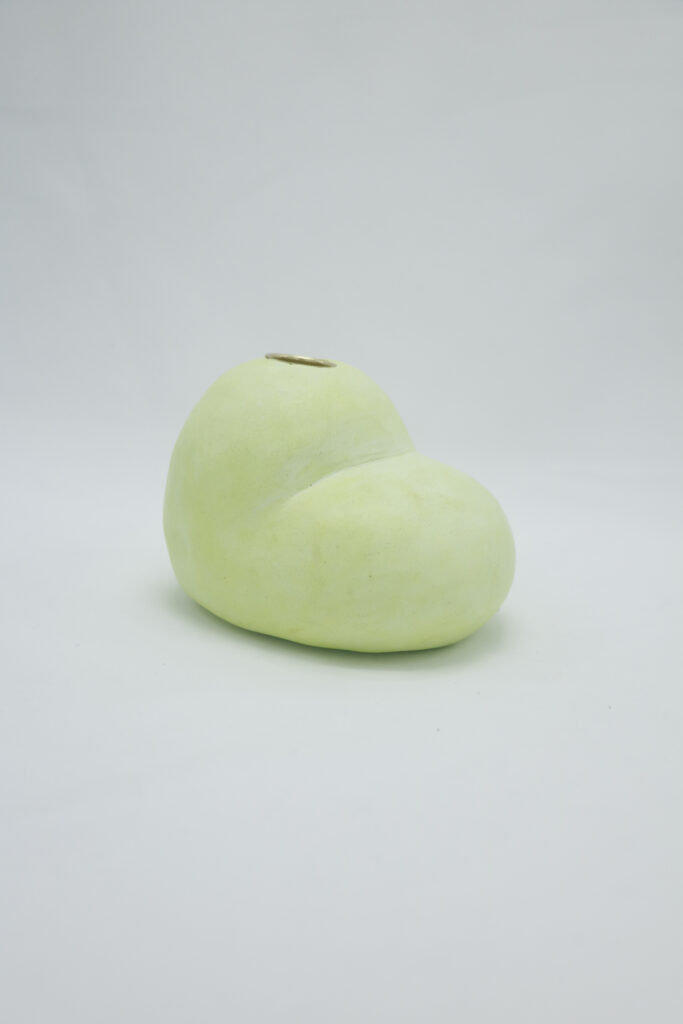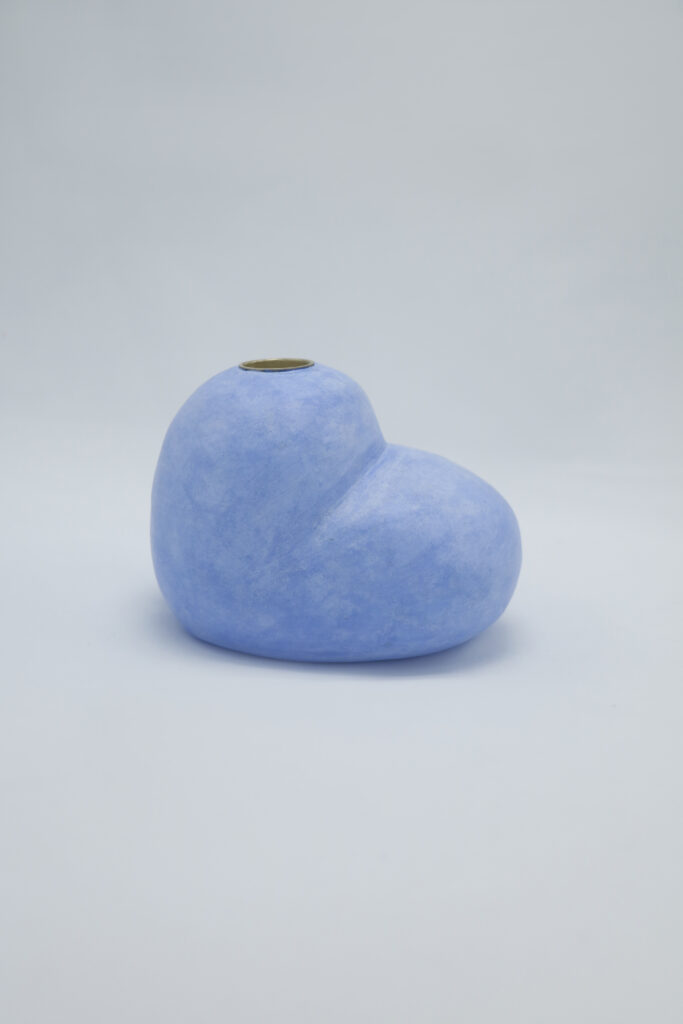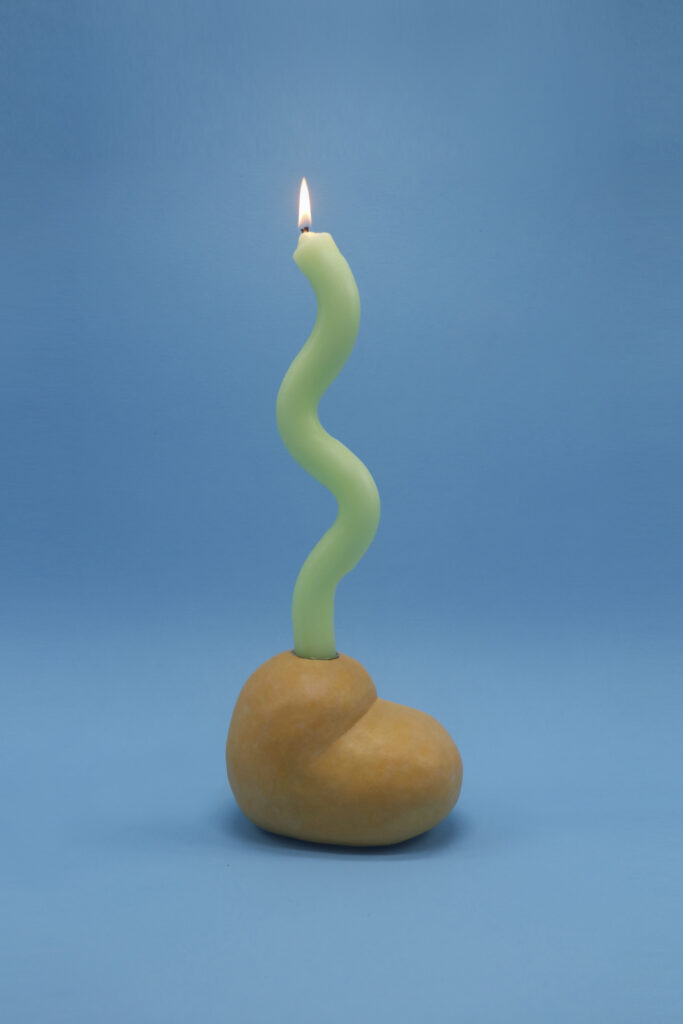 'Emil' is a series inspired by the intimate action and the gentle emotion of ripples created through movement, togetherness, curling and embracing of the human form. The method turns an eye away from the strictly traditional approach used to mould in series. I-Fan explores methods to transform, using a distinctively experimental method which utilises and relies on a set amount of force to create instant pressure upon impact. By so doing creating the unique characteristics of three-dimensional objects.
The objects are consecutively built and formed through the process of their making. The handcrafted shapes give a natural looking surface that enable the viewer to question as they view and find new intricacies to investigate.
This series was started in the pandemic of 2020, with ambitions to take the most soft, humorous and tender approach to respond to the turbulent world.
Each unique
Material: Hemp, lime, tadelakt plaster and brass
Dimensions: H 10 x W 13 x D 10 cm
Made to order
By the same designer