JELLO STOOL, 2022
Marco Campardo
This product can be made to order in a bespoke version. If you'd like to inquire about a bespoke product, please use the form below to let us know and we'll get in touch to outline the next steps.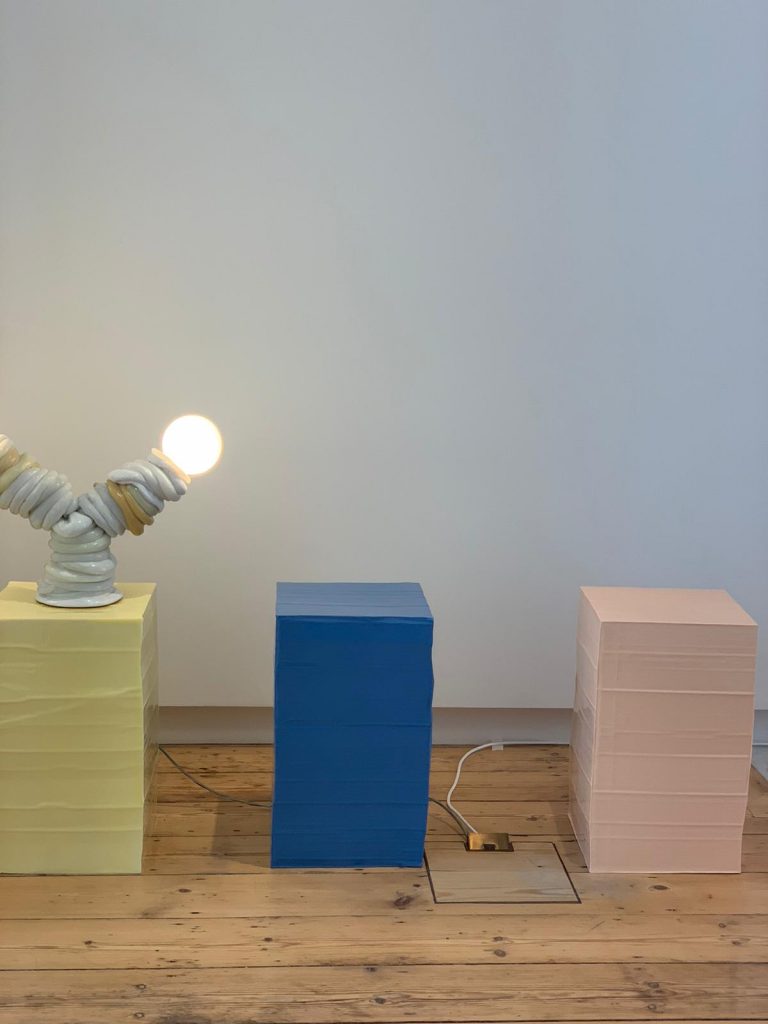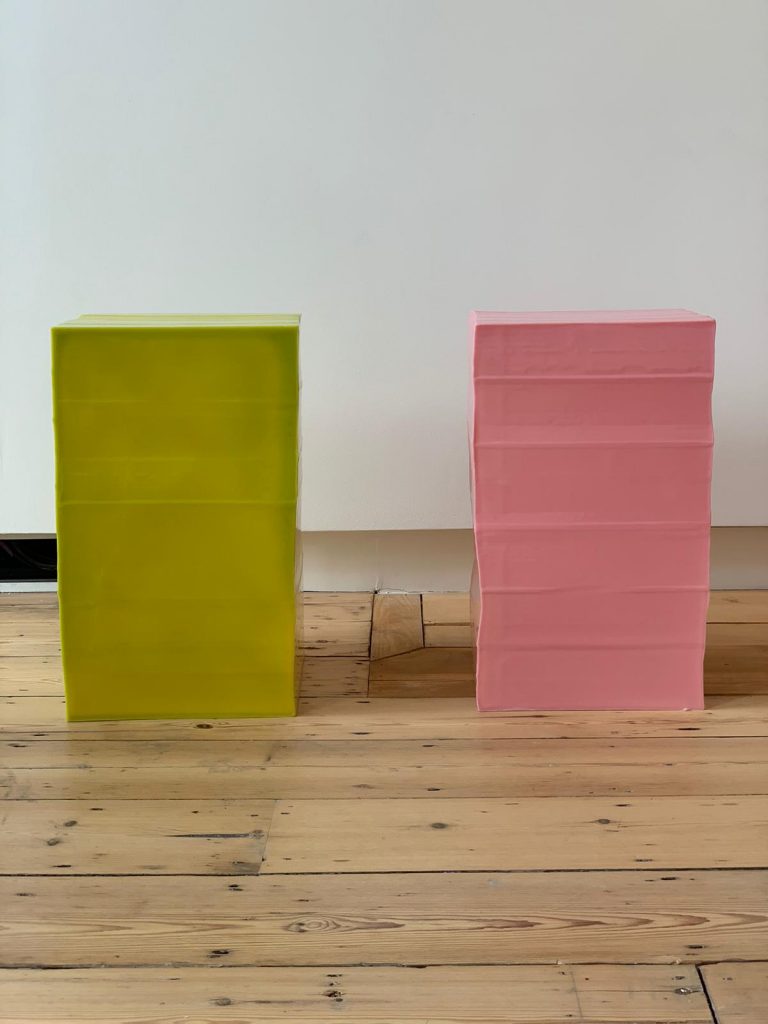 How can industrial processes be adapted for one-off, handmade objects? How can design negotiate the relationship between craftsmanship and mass production? 'Jello' is a collection of exploring the ways in which objects can be generated by focusing on the adaptation of industrial production systems rather than the individual form of each object.
Named after the iconic gelatine pudding, Jello showcases a landscape of unique objects, each crafted as a single copy – irreproducible in series – due its particular mode of production. Interested in "hacking" industrial processes, Marco Campardo has sought to adapt rotational moulding, one of the most common processes in mass production of affordable goods, to a lo-fi system that does not require the making of expensive and complicated moulds from silicone or plaster.
The project subverts the traditional idea of reproducing the same shape an infinite number of times to create endless copies of cheap and easily disposable products. This is achieved by creating a low tech mould that is remade after each casting whereby the process determines the final outcome: each object revealing the traces of its making, through unique shapes, curves and wrinkles on its surface. Inspired by the thinking of Enzo Mari, such a system allows Campardo to create forms that is lways different, but whose quality remains consistent.
To cast pieces that can range from stools to sideboards, Campardo has also built a hand-powered rotational casting machine that allows him to experiment with the scale of objects he casts. The final result is a vibrant landscape made of a range of different furniture and objects whose organic shapes, uneven surfaces and soft colours call to mind a variety of food, like butter, mango, tofu or, indeed, jello.
This project emerges as part of Campardo's ongoing experimentation with hand-cast rotational moulding, first conceived in 2020 for his series of Butter stools designed for a site-specific project for the MACRO Museum of Contemporary Art of Rome.
Material: Polyurethane and pigments
Bespoke dimensions upon request.
Dimensions:
W 26 x D 26 x H 42 cm – small
W 35 x D 35 x H 45 cm – medium
W 45 x D 45 x H 45 cm – large
1 x medium stool in stock, ready to ship.
By the same designer