LOBUS WALL LIGHT (BLUE), 2018
Jochen Holz
£2500 + VAT
This product can be made to order in a bespoke version. If you'd like to inquire about a bespoke product, please use the form below to let us know and we'll get in touch to outline the next steps.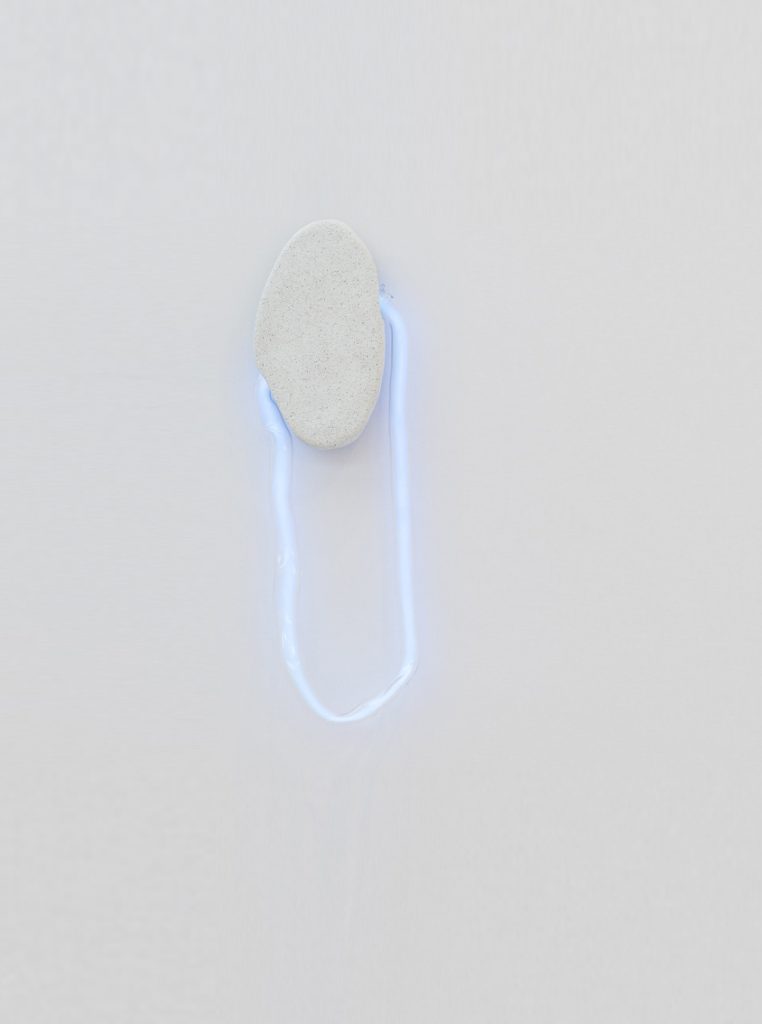 This wall mounted neon light is a unique light sculpture made of free formed borosilicate glass tubing and a cast jesmonite stone wall plate. Each is one of its kind and part of a small edition. It uses much bigger glass tubing diameters and wall thicknesses than in conventional neon making. This is highly unusual and shows entirely new qualities in this traditional technique. The glass is left uncoated and becomes part of the piece, the forms play with the light emitted by the different rare gases, the undulating tube subtly manipulates the light, softening and intensifying it in turns.
The blue light is created by using is argon/mercury gas and the pink light is lled with helium gas.
Each unique can be made to order.
Material: Borosilicate glass, electrodes, transformer, jesmonite and neon
Dimensions: L 26 x W 12 x H 80 cm
By the same designer