OTOS BOOK STAND, 2019
White Cubes
£725 + VAT
This product can be made to order in a bespoke version. If you'd like to inquire about a bespoke product, please use the form below to let us know and we'll get in touch to outline the next steps.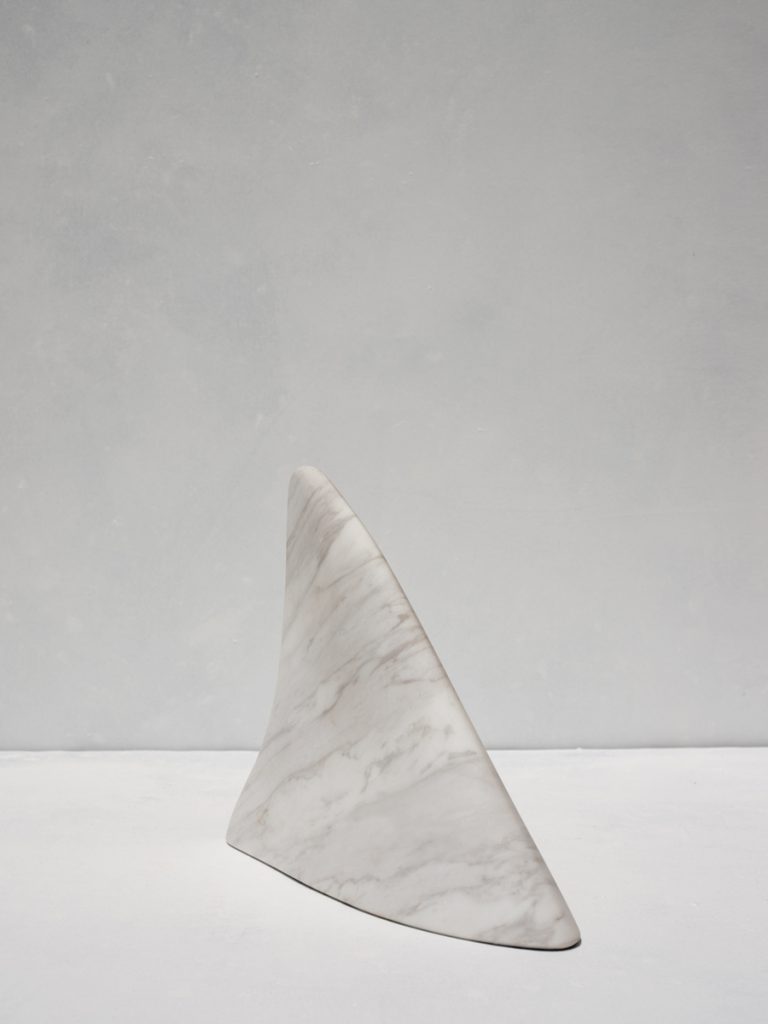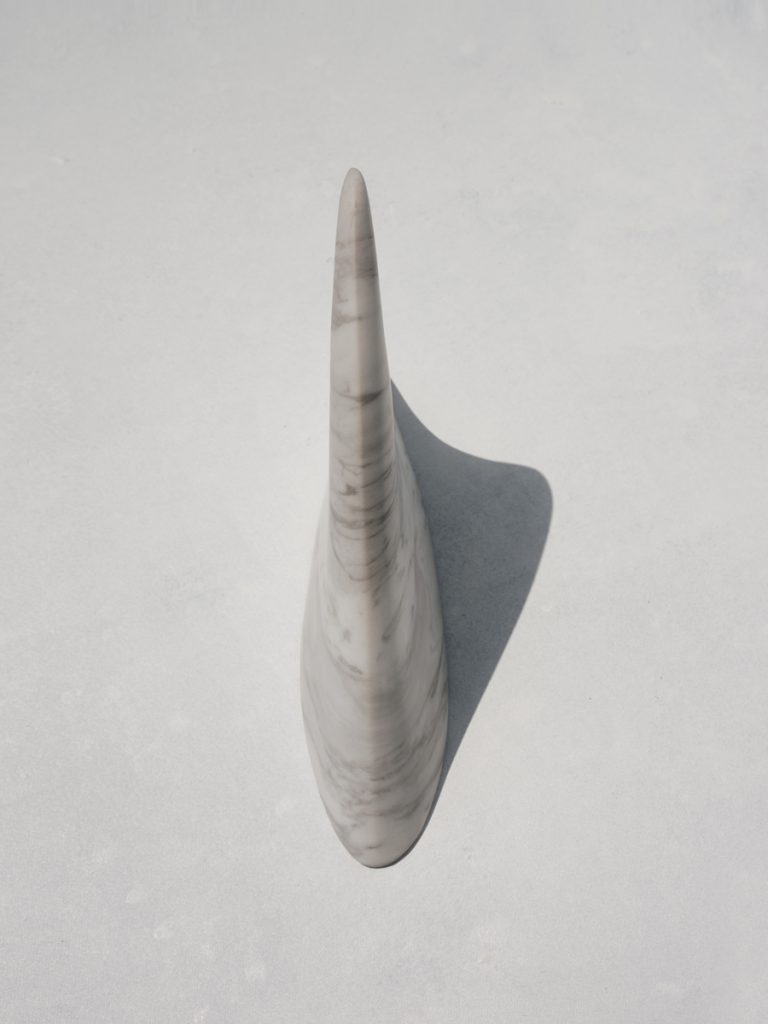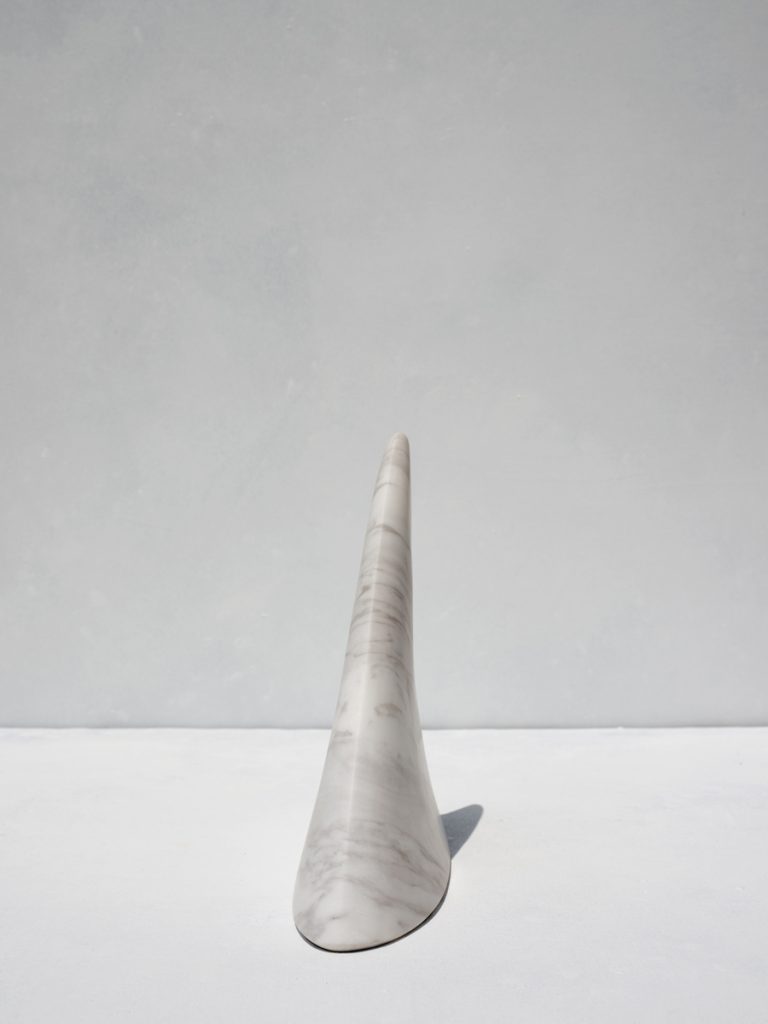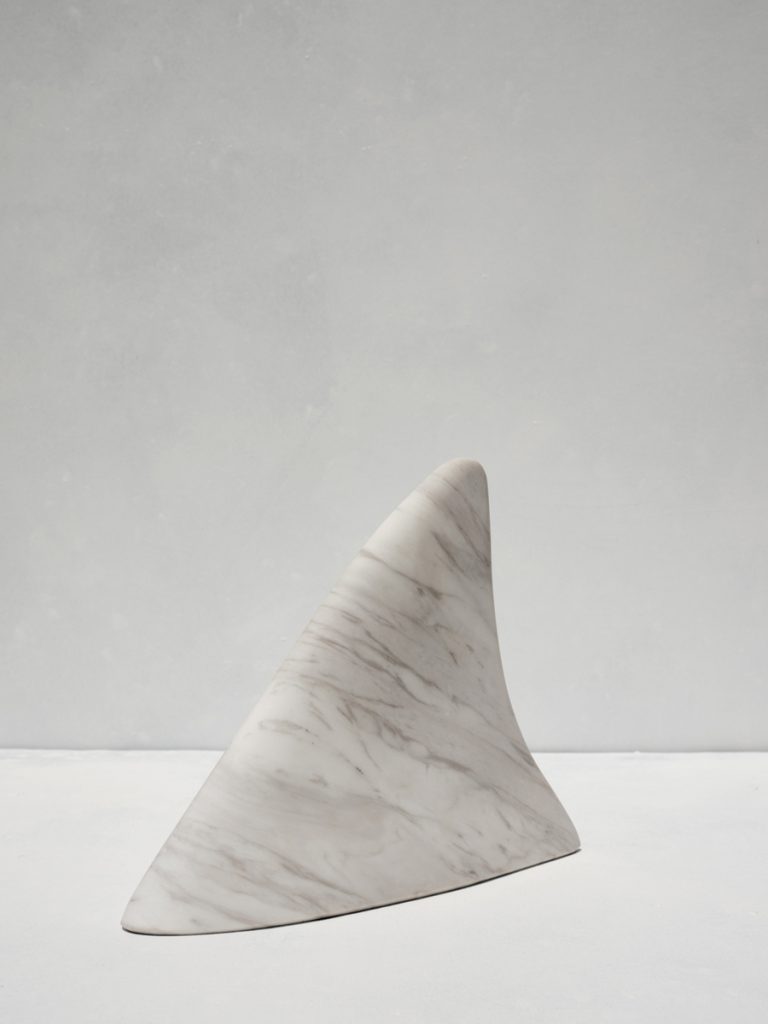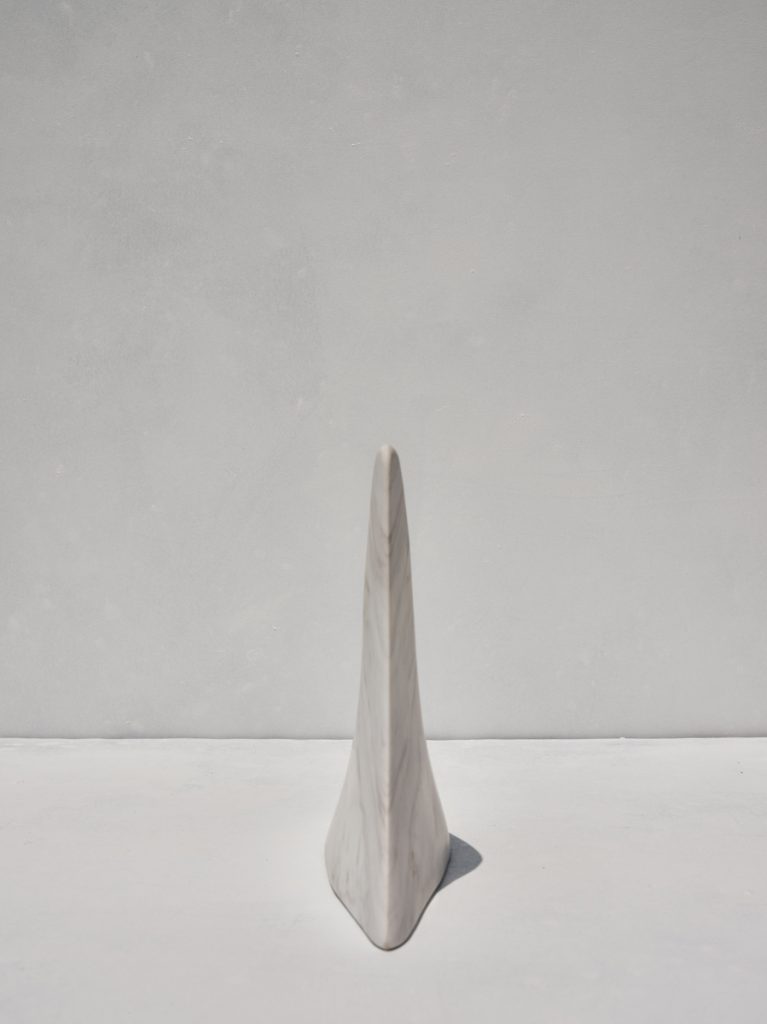 The Otos marble book stand plays on ideas of poetry, purity, and modernity, challenging the eclectic border between functional art and sculptural long-lasting design. Ideal for living room spaces and working areas this piece that resembles the fin of a shark combines apparent simplicity with rigorous geometry.
Each piece is carved by hand and conveys a feeling of modernity while representing the luxuriousness of the material formed by nature and enhanced by human interpretation.
It features a matte polish finish. Since the designer does not like to paint the surface of the marble stone with transparent paints or resins, three coats of the highest possible level of protective sealant are applied instead. This will preserve both the piece and the natural feel of the marble.
Edition of 12
Material: Marble
Dimensions: 32 x 24 cm
By the same designer