PLASTIC BAROQUE CUTLERY, 2019
James Shaw
This product can be made to order in a bespoke version. If you'd like to inquire about a bespoke product, please use the form below to let us know and we'll get in touch to outline the next steps.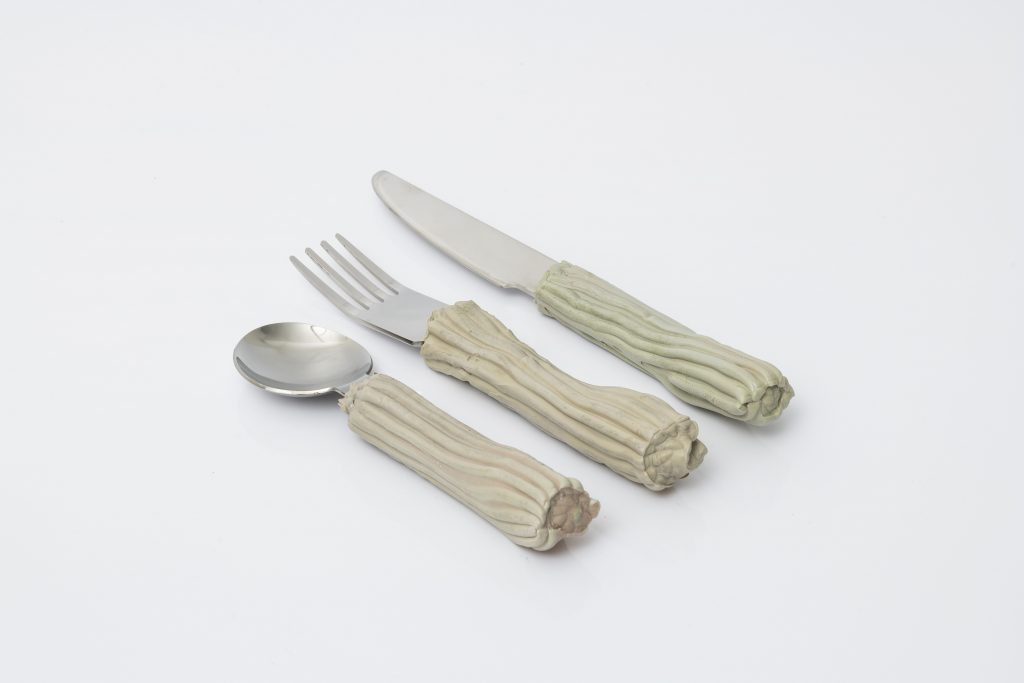 Hand formed 304 stainless steel flatware with hand extruded handles.
Material: Post consumer polyethylene and stainless steel.
Dimensions vary
In stock, ready to ship
By the same designer