RIBBED INCALMO VASE (POST MODERN COLLECTION), 2020
Jochen Holz
£560 + VAT
This product can be made to order in a bespoke version. If you'd like to inquire about a bespoke product, please use the form below to let us know and we'll get in touch to outline the next steps.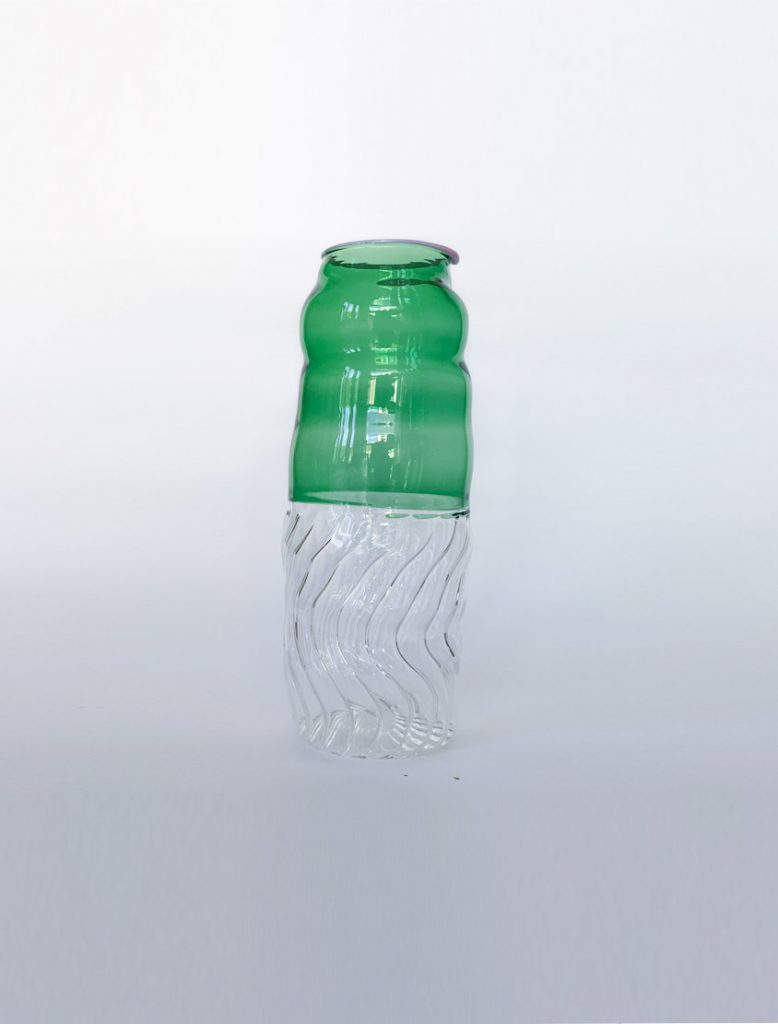 'Clear glass is about invisibility and fragility. By using other forms of colour you enter different connotations.'
– Jochen Holz
Hand-blown, extraordinarily light and with the designer's trademark wobbly aesthetic, the vessels look almost watery themselves.
Each unique can be made to order.
Material: Coloured and clear ripped borosilicate glass, free blown, opaque coloured rim details
Dimensions: ø 15 x H 35 cm
1 in stock, ready to ship
By the same designer