TEXTURED VESSELS, 2017
Jochen Holz
This product can be made to order in a bespoke version. If you'd like to inquire about a bespoke product, please use the form below to let us know and we'll get in touch to outline the next steps.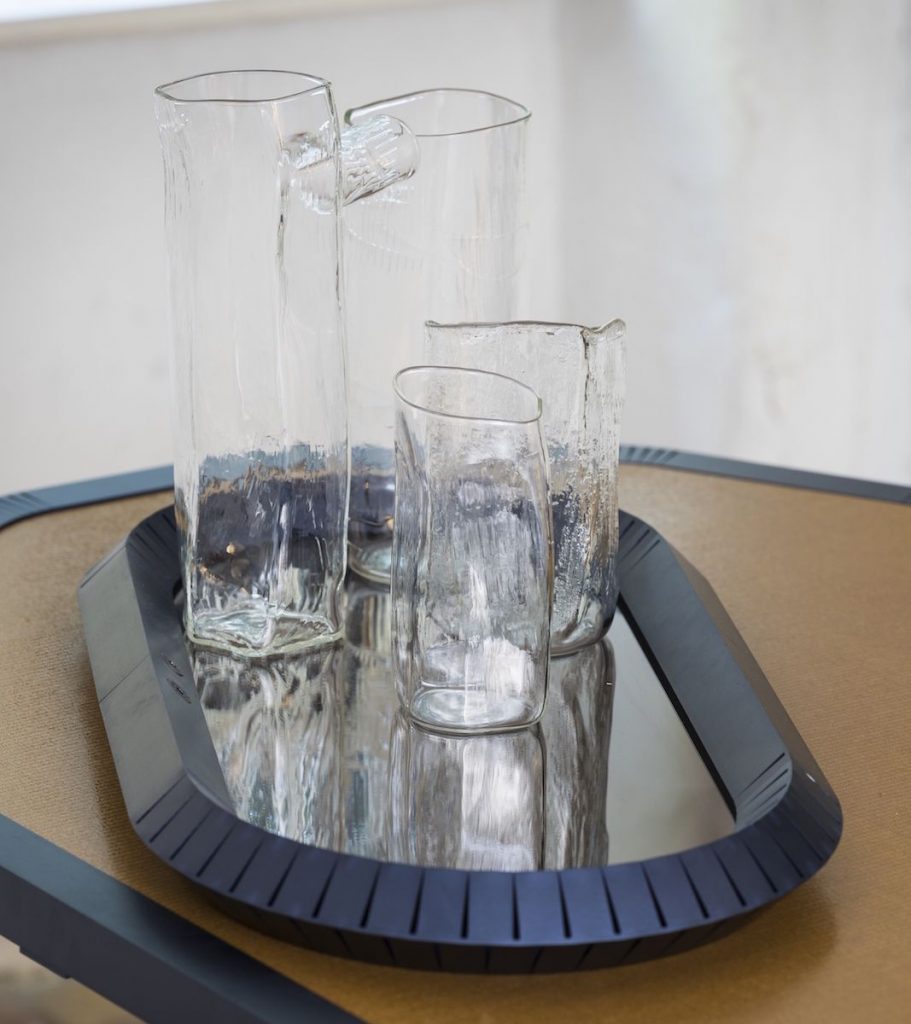 The clear textured pieces are made from sections of borosilicate tubing which are partially heated up and shaped with a variety of tools to create different textures and forms. Materials such a burnt wood and perforated metal are pressed into molten glass to imprint the textures and change the shape at the same time. The aim being to create functional, tactile objects – organically conceived carafes and vases. Every piece is unique, individually considered and finished.
Each unique can be made to order.
Material: Borosilicate glass
Dimensions vary, ø 7 – 11 x H 26 – 30 cm
By the same designer