UNTITLED, 2021
I-Fan Chen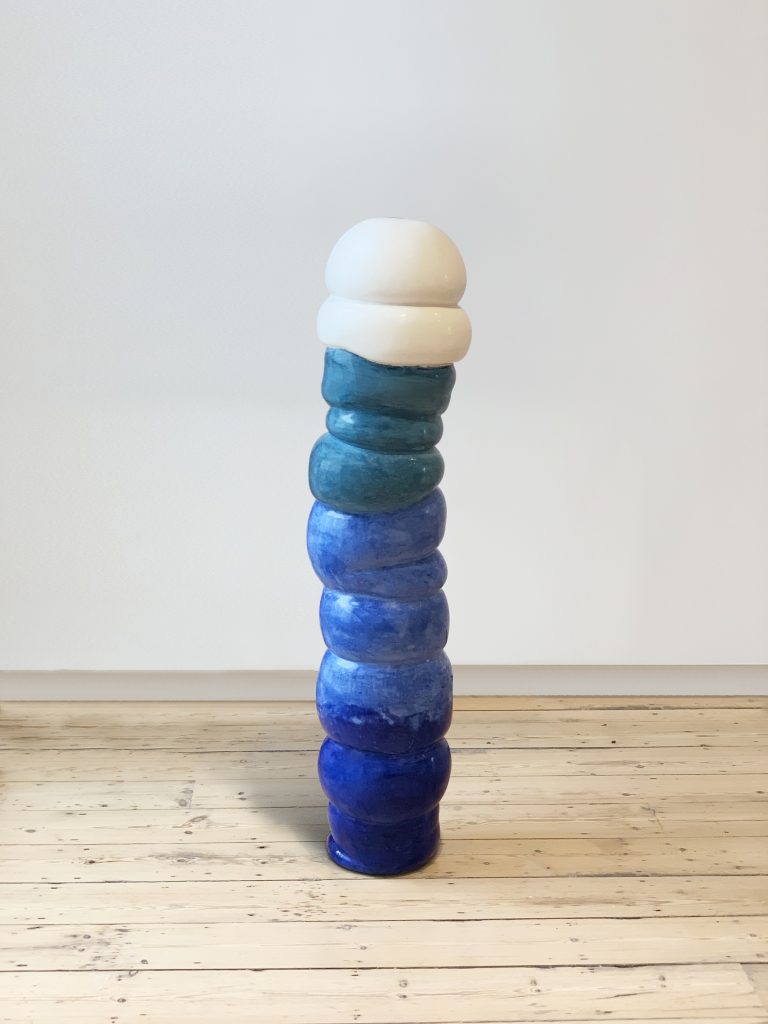 Fascinated by the idea of fusing antique and classical materials with modern aesthetics. I-fan talks a great deal about the beauty of geometric solids and the order that she finds in the classical. Here, the beauty of unconventional techniques and the modernity of antiquity itself are combined with neoteric aesthetics in order to create a new and powerful modern paradigm.
Within this exists an ironic metaphor for the process of artistic creation, but it is also a self-portrait of the artist embracing her ever changing pose as she journeys in love. This is used to address wider topics such as intimacy between human forms, movement, transforming, and the positive sense and feeling of motion.
In the artists words, "Movement is fluid and elemental, temporary states, temporary poses exist to be broken from, the whole idea of the pose is actually to reassess our position and not become fixed or stiff, but to bloom; as it is motion that creates the beauty of life."
Edition of 6 + 1 A.P.
Material: Hemp, lime, metal, crushed marble and plaster
Dimensions: H 120 x W 20 x D 20 cm
By the same designer