100° BARSTOOL, 2019
Tiago Almeida
This product can be made to order in a bespoke version. If you'd like to inquire about a bespoke product, please use the form below to let us know and we'll get in touch to outline the next steps.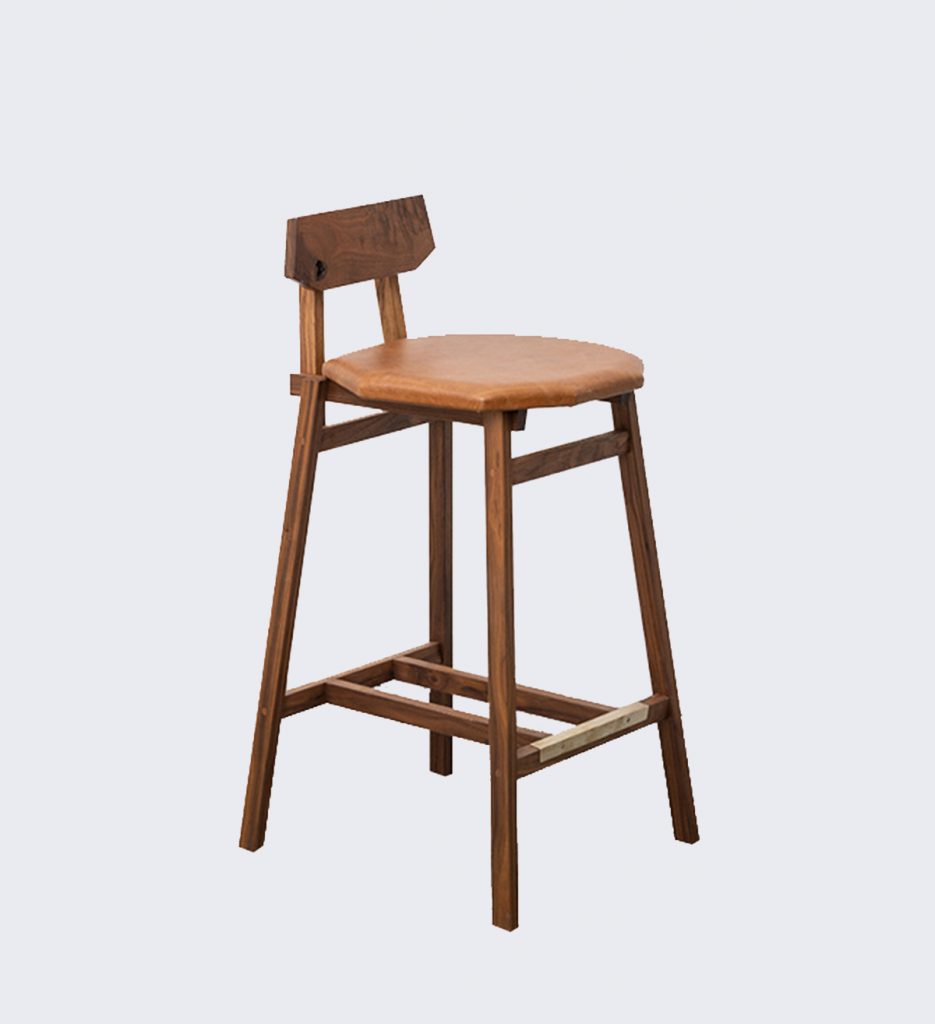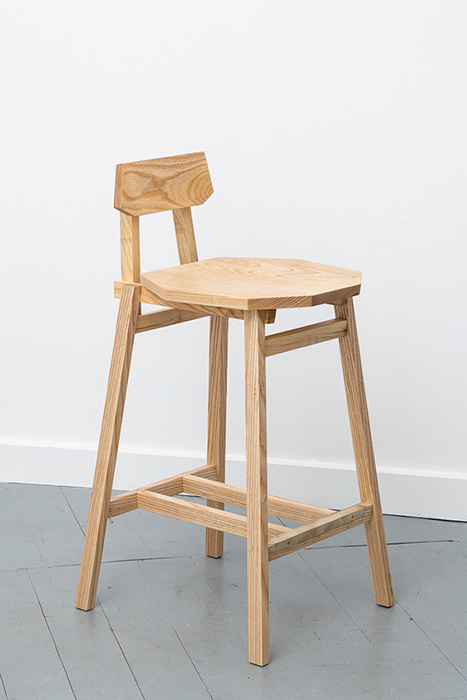 To escape from the right angle, glorified by the modernists, Tiago decided to use a different point of departure. 100 degrees is the key measurement of this piece. It represents the most comfortable angle for the back support. It is also used to measure the angle of the cut for each different section of the chair. Thus, it becomes a leitmotif that unifies the structure of the whole piece.
Bespoke wood combinations and leather upon request.
Material: Walnut, ash, brass and leather or fabric
Dimensions: L 40 x W 50 x H 87 cm (Seat height 67 cm)
Made to order
By the same designer