BOUQUET 23
Elodie Blanchard
£1300 + VAT
This product can be made to order in a bespoke version. If you'd like to inquire about a bespoke product, please use the form below to let us know and we'll get in touch to outline the next steps.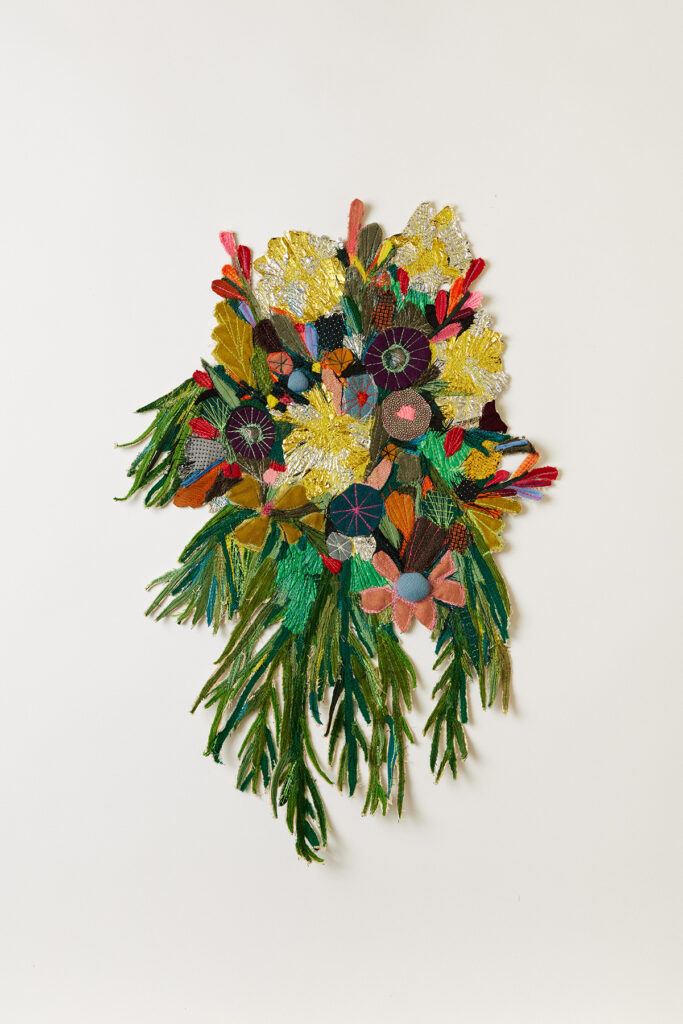 Elodie Blanchard creates intricate colourful rich bouquets made of small repurposed scraps of textiles, plastic bags, mylar balloons and snack packaging that she layers and stitches together. These collages are all unique, at times realistic, at times abstract, from small sizes to large patterns.
Blanchard is playing with the contrast between the ephemerality of floral arrangements often commemorating important events and the long lifecycle of the waste materials she uses. The inspiration for these collages is drawn from the pictures she takes on her daily walks in the Green-wood Cemetery of decaying bouquets and wedding bouquets found on the internet, saddest and happiest moments in a human's life.
Each unique
Material: Textiles, mylar balloons, thread, snack packaging
Dimensions: H71 x W44 x D2 cm
By the same designer