Cocon #5 Lamp
Elisa Uberti
£1750 + VAT
This product can be made to order in a bespoke version. If you'd like to inquire about a bespoke product, please use the form below to let us know and we'll get in touch to outline the next steps.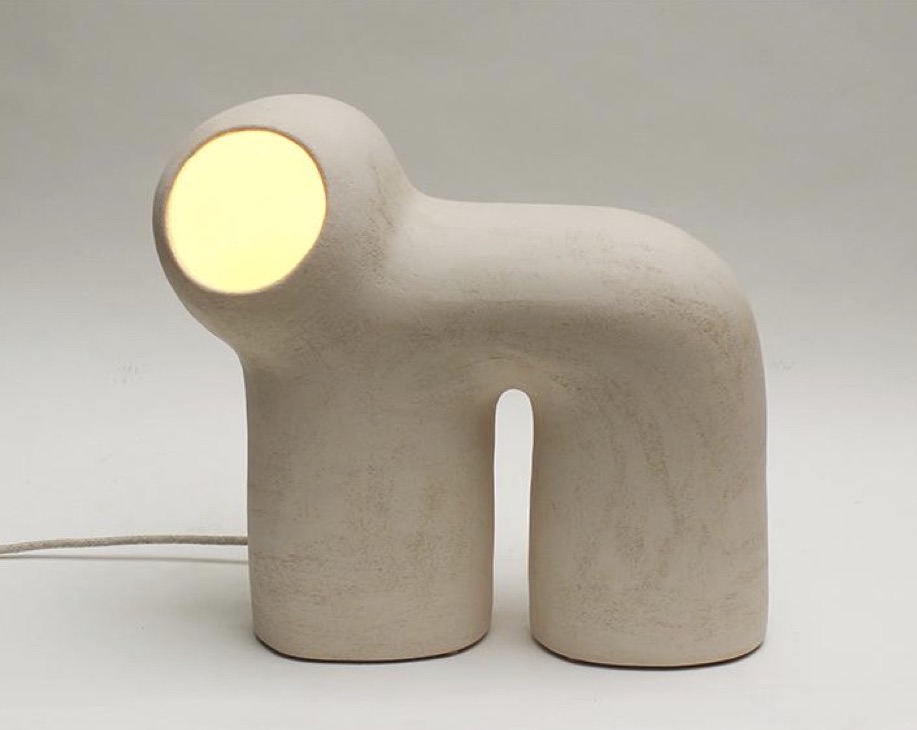 After fifteen years in fashion and driven by an immoderate passion for refined and timeless objects, Elisa Uberti naturally decided to turn up to craftsmanship. Sensitive to the beauty of ceramics and handicrafts, she feels the need for a creative freedom and a return to simplicity.
She is mainly using stoneware, her favorite material, which she models to create sculptural design with curved and comforting shapes testifying to an ancestral manual ges- ture. Her works form a particular microcosm, far from standardization. A refined universe with multiple mineral and organic inspirations, such as nature, nomadism, ar chitecture and the poetry of space. Her work, between art and design, unites tradition and modernity, and is a con- stant research of volumes and emotional shapes. A subtle balance between the rigor of technical constraints and the necessary freedom and spontaneity of the gesture.
Limited series of 4 numbered + 1 AP
Dimensions: Height around 40cm
Material: White stoneware
By the same designer