FRIED MASK, 2019
Fredrik Paulsen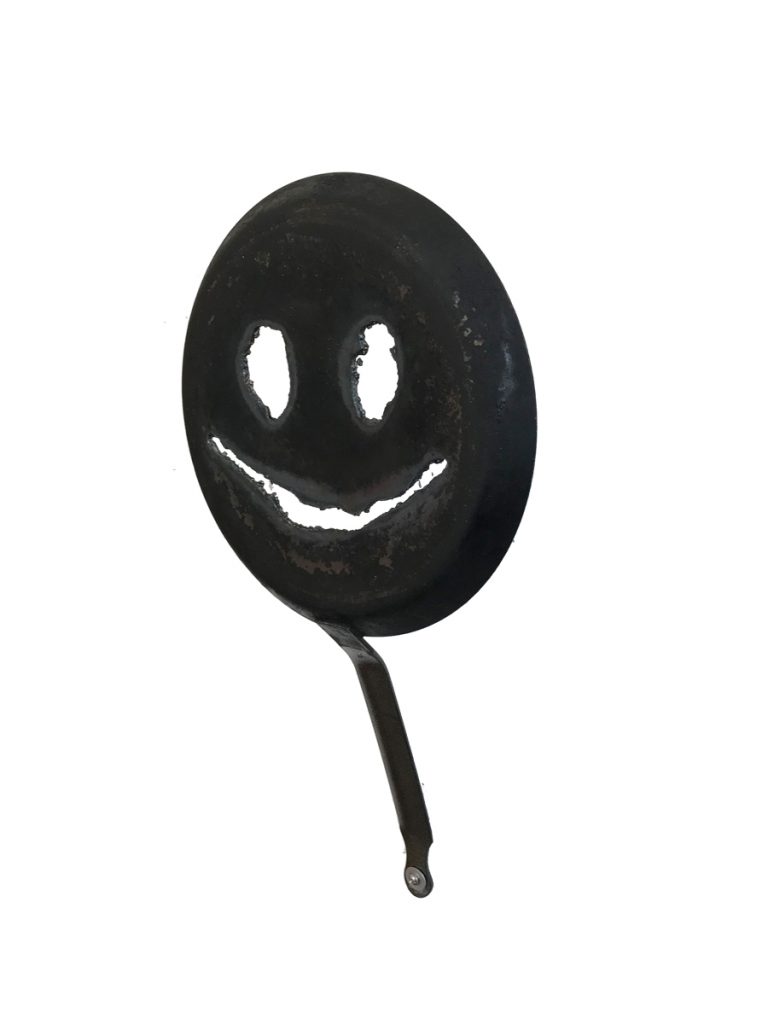 Fredrik's private and (much beloved) crepe pan. Re-purposed to function as a mask by cutting out eyes and mouth-like holes in it. By pouring in hot glass the pan was also used as a tool, making a set of crepe-smileys for the gallery dinner.
One of a kind
Material: de Buyer crepe pan
Dimensions: ø 24 cm
In stock, ready to ship.
By the same designer