PLASTIC BAROQUE WALL LAMP, 2018
James Shaw
£400 + VAT
This product can be made to order in a bespoke version. If you'd like to inquire about a bespoke product, please use the form below to let us know and we'll get in touch to outline the next steps.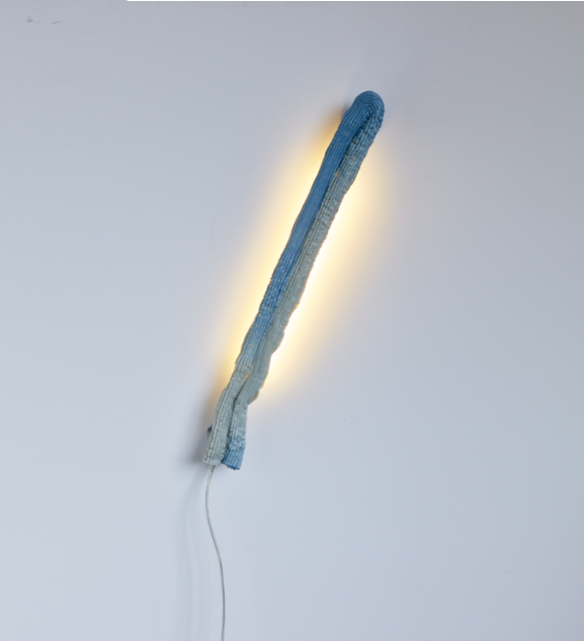 James Shaw has been working with recycled plastic since 2013 using a series of self created 'plastic extruding guns'. These tools unpack a different way of working with this very common and problematic material, bringing it out of the industrial park and into the studio. These works attempt to bring out the beauty and excitement in this material and transform it into something of lasting interest and value.
These lamps can be used on walls or other vertical surfaces and provide a gentle and atmospheric glow.
Each unique
Exist in several colours
Material: Post consumer (recycled) HDPE, LED strip and fixings
Dimensions: H 60 x W 10 x D 8 cm
1 blue in stock, ready to ship.
By the same designer