TEKTITES BOWL (SMALL), 2016
Studio Furthermore
£130 + VAT
This product can be made to order in a bespoke version. If you'd like to inquire about a bespoke product, please use the form below to let us know and we'll get in touch to outline the next steps.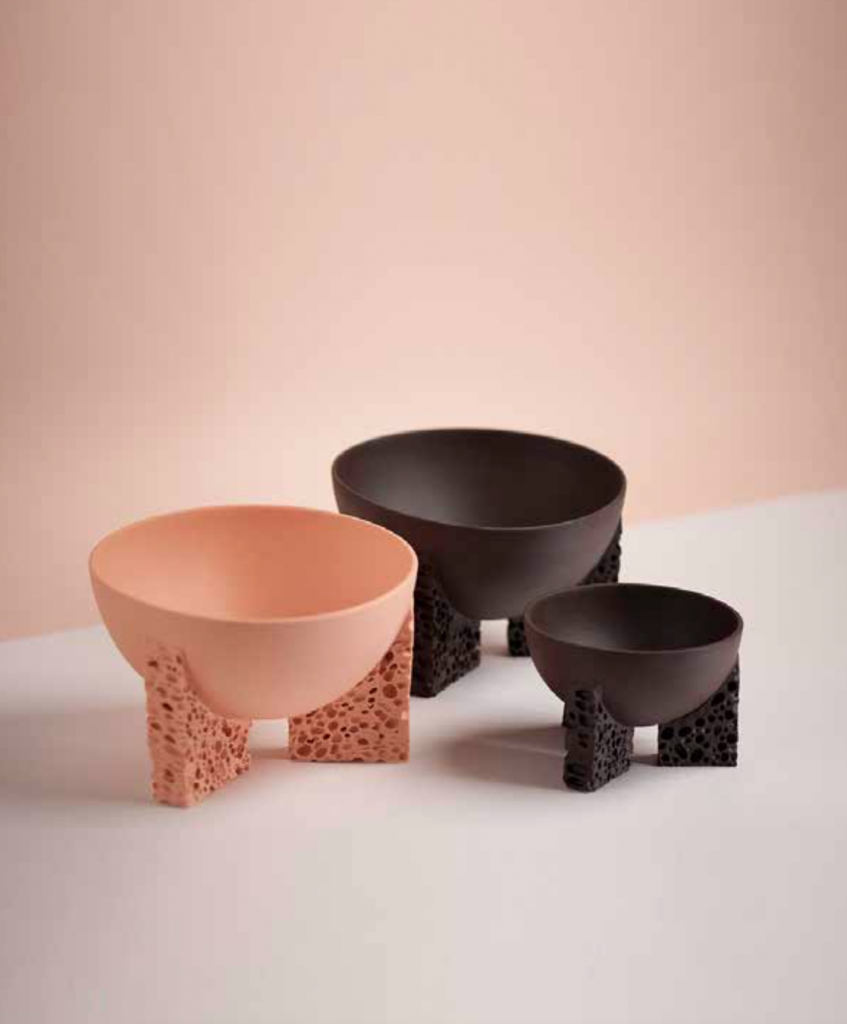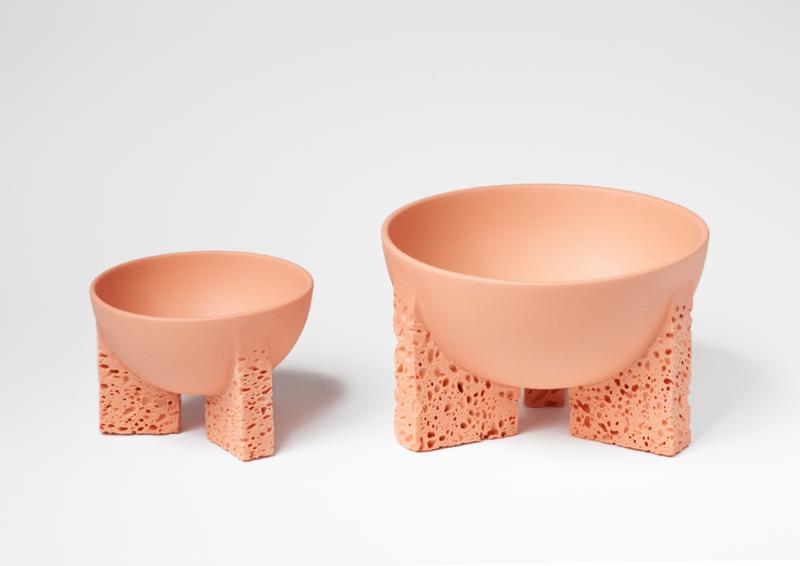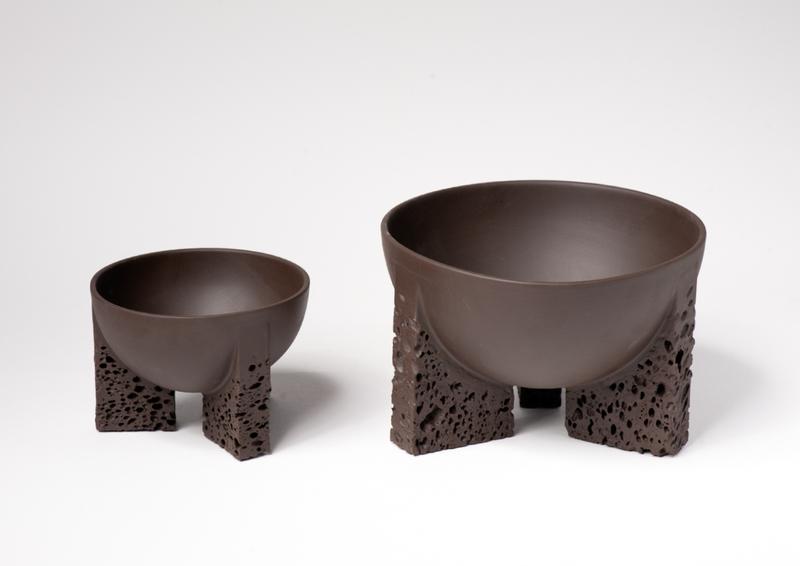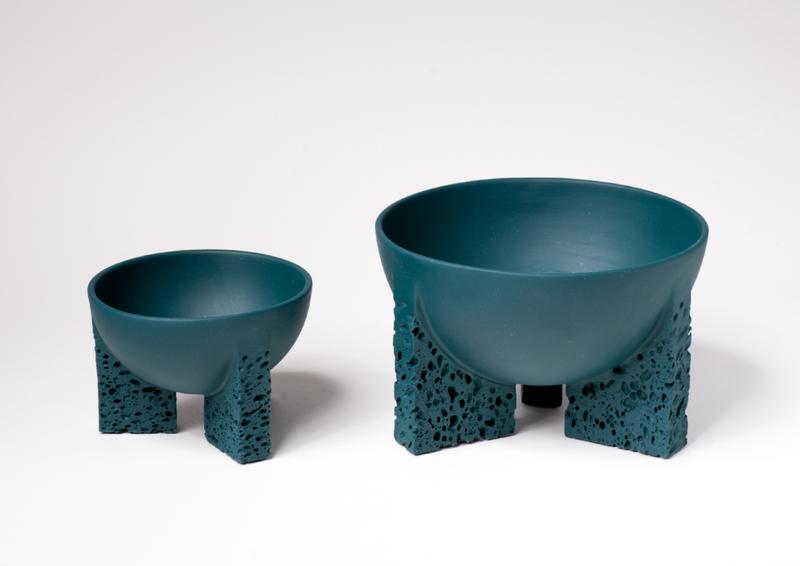 Tektites are a collection of ceramic works by Studio Furthermore. A close relative of glass, ceramics are woven into the fabric of our anthropology and will play a certain role in our material future. Delighted by the promise of such versatility Furthermore decided to investigate the use of ceramic foams. Ceramic foams have been used in applications such as mirror mountings on space telescopes as well as the heat shielding that aided NASA's space shuttles to re-enter the Earth's atmosphere unsigned. The designers decided to replicate ceramic foam production by developing a craft scaled polymer replica process.
Porcelain, already considered to be a superior clay, differs slightly from parian in so much as parian contains a higher proportion of mineral feldspar. When fired, the high feldspar content glasses into a smooth, strong, self-glazing material by means of the vitrification process. What results is a tough ceramic that is highly impermeable to liquids.
Bespoke sizes and colours upon request.
Material: Pigmented porcelain
Dimensions:
ø 13 x 9 cm – Small
ø 19 x 12 cm – Large
Price:
£ 130.00 excl. VAT – Small
£ 260.00 excl. VAT – Large
By the same designer