VIIE VASES, 2018
Studio Berg
£400 + VAT
This product can be made to order in a bespoke version. If you'd like to inquire about a bespoke product, please use the form below to let us know and we'll get in touch to outline the next steps.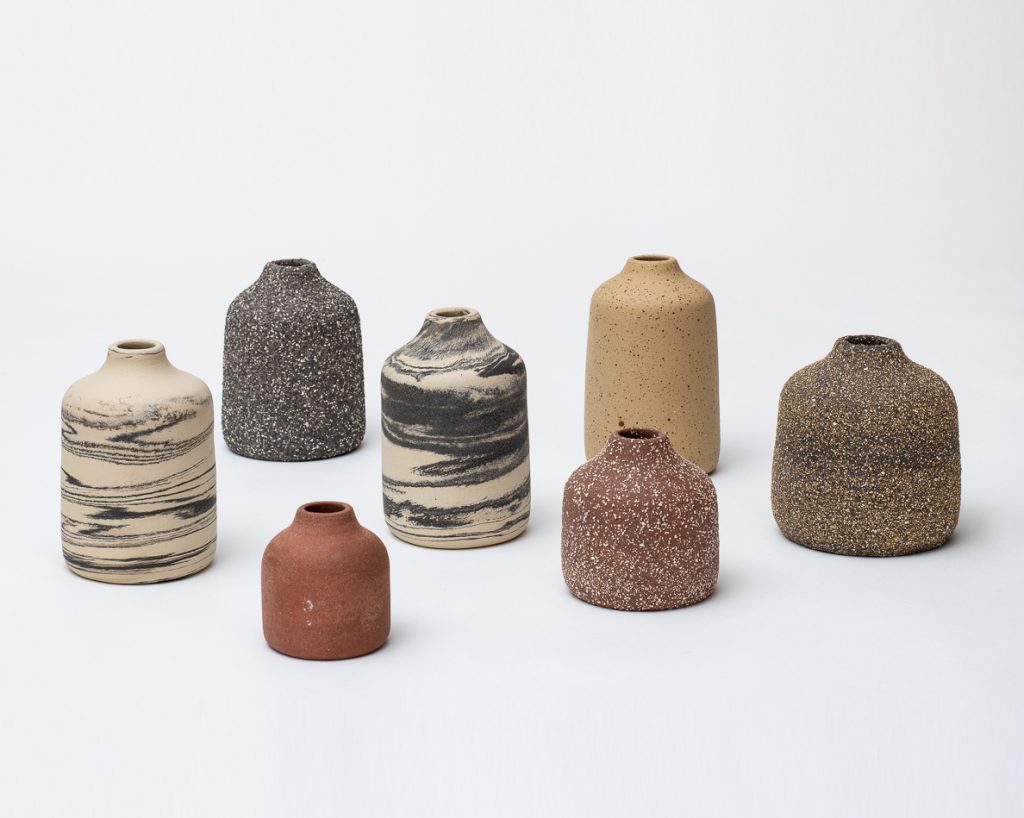 Priced as set of 6.
VIIE VASES are sets of archaic-looking vases. They come in sets of 1, 2, 3 and 6, in medium sized vases.
They are hand-thrown on a potter's wheel and therefore each has it's unique personality. The vases are unglazed (on the outside) so their design varies just through the use of different kinds of clays and the individuality of the potters hands.
VIIE Vases are designed in Berlin and handmade in Denmark in the little town Vig in Sjælland.
Material: Clay
Dimensions: approx. 10-18 cm
Price:
Set of 1: £ 90.00 excl.VAT
Set of 2: £ 130.00 excl.VAT
Set of 3: £ 190.00 excl.VAT
Sef of 6: £ 400.00 excl.VAT
By the same designer