114 HOURS LIGHT, 2017
Odd Matter
£2500 + VAT
This product can be made to order in a bespoke version. If you'd like to inquire about a bespoke product, please use the form below to let us know and we'll get in touch to outline the next steps.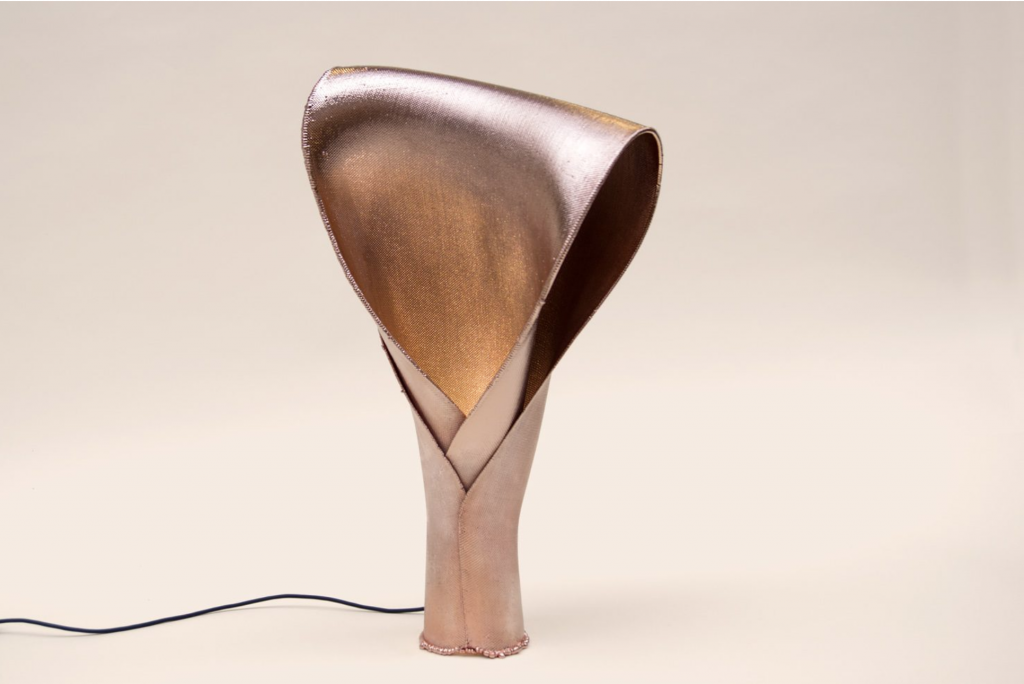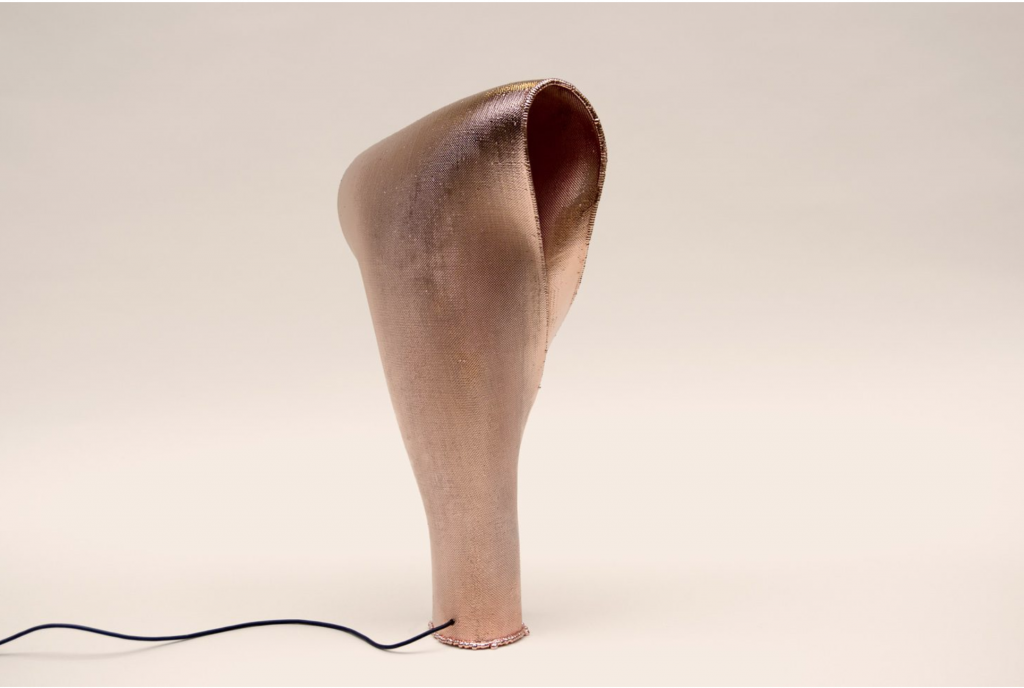 The relationship between designer and object is often determined by the tools used to create the pieces: tools enable creation but are also a barrier, a translation between imagination and reality. Odd Matter has developed an instinctive way of interacting with a material, allowing them to shape the object freely.
The shapes are made by folding, draping and warping the metal mesh, as each piece is intuitively hand shaped before solidifying its shape and final texture in the galvanic bath. As the chemical reaction of electroplating occurs in unpredictable ways, the soft metal mesh forms are transformed into solid metal furniture pieces, with an intricate organic appearance.
During the hours spent in the bath, the designers resign control allowing the process to complete the piece. In this way, the lamp, the shelf and the bench are made without technical drawings, 3d renderings or scale models and instead, both designer and tool, have been given the space to create in their own way, in their own time.
Edition of 3
Material: Copper electroplated mesh
Dimensions: L 32 x W 17 x H 50 cm
Made to order
By the same designer