MASS TABLE, 2016
Odd Matter
£5700 + VAT
This product can be made to order in a bespoke version. If you'd like to inquire about a bespoke product, please use the form below to let us know and we'll get in touch to outline the next steps.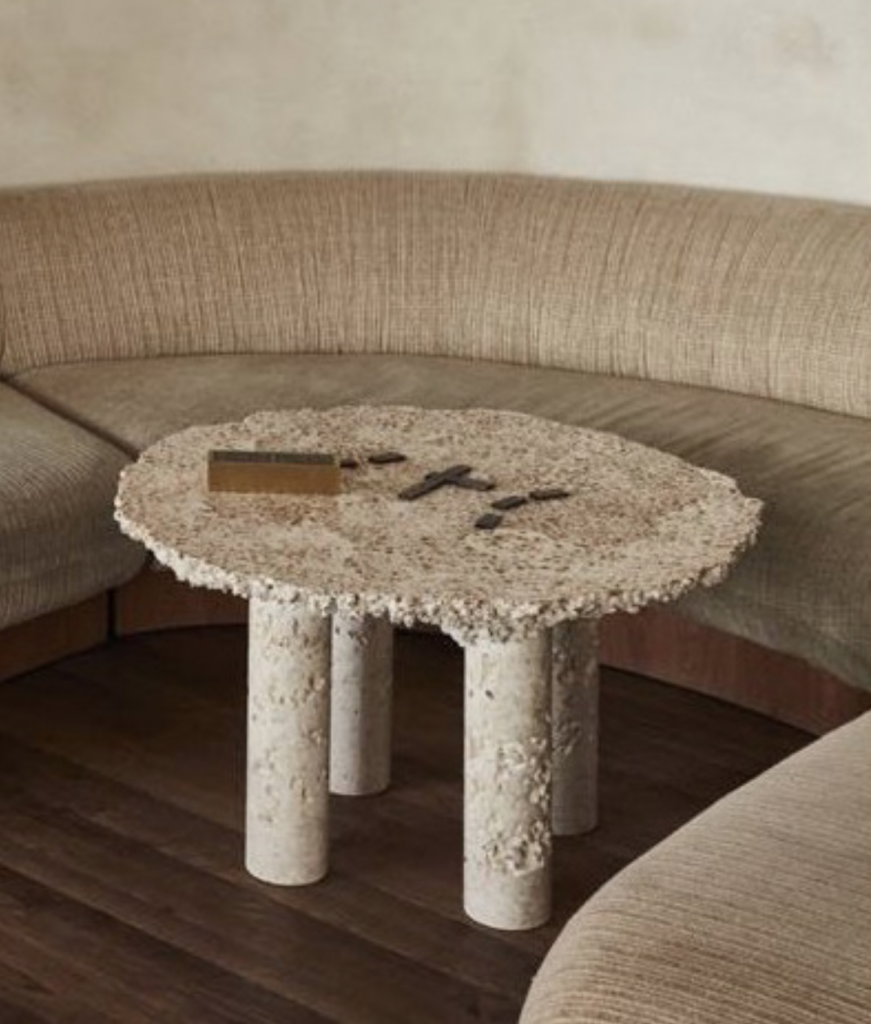 A series of rocklike textured shelves, tables and lights with a cork terrazzo finish. Handmade with a unique technique developed by Odd Matter Studio that explores the use of cork as an aggregate material and high quality hard plaster as a binder. Combining the soft and light nature of cork with rigidity and strength of gypsum.
Each one of a kind, bespoke sizes and colour combinations upon request.
Material: Cork granules and alpha crystalline
Dimensions: Ø 120 cm
By the same designer